Students: Don't Miss "Wonder Wednesday" Dec. 2nd
Feed your curiosity. Become inspired.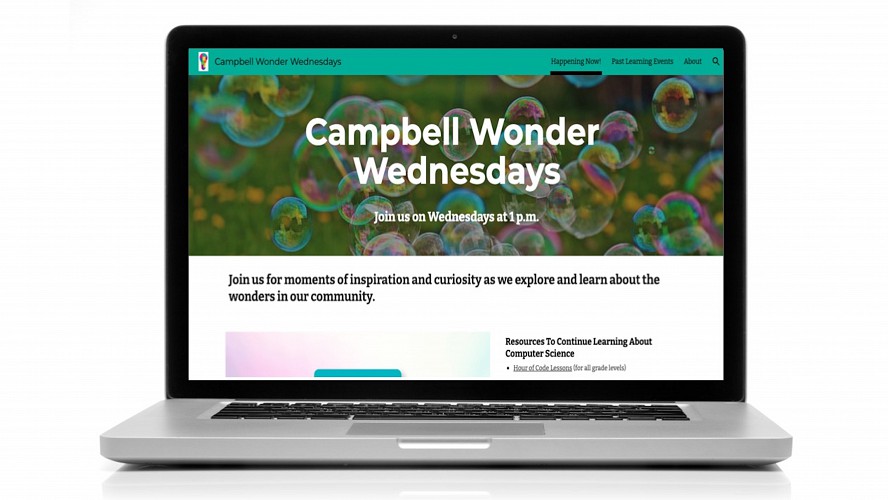 Our Wonder Wednesday program is designed to spark students' curiosity by engaging them in a wide variety of topics. Each episode will explore a new wonder in our community.
Our premiere is on Wed., December 2, from 1:00 p.m. until 1:45 p.m. It will focus on the Hour of Code and the fun found in coding. An expert from Google's CS First Team will guide students in a free and fun computational thinking activity. Families are welcome to tune it together, but it is not required.
For more details, and to see upcoming topics, visit our Wonder Wednesday website.