Schools Open November 16
A Message from the Superintendent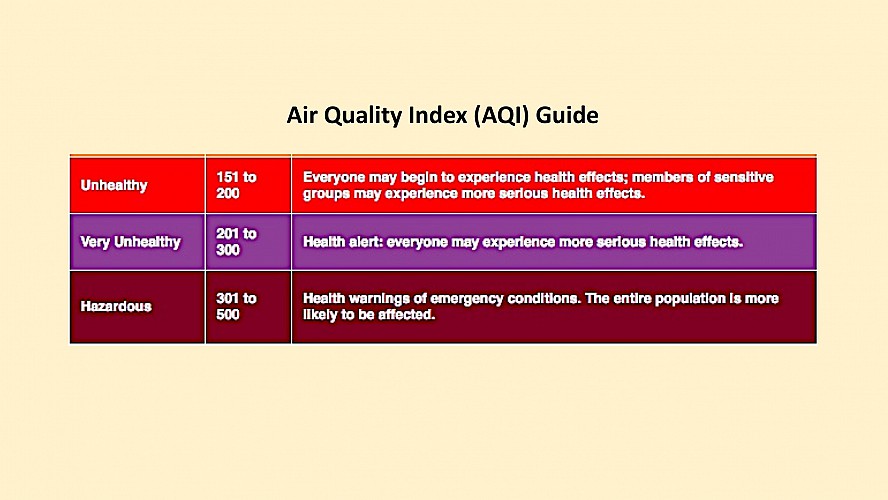 Download PDF of letter in Spanish and English
Dear Families,
We know you are concerned about the current air quality, and we too share your concern. We have monitored the air quality index throughout the evening and will continue to monitor and assess these numbers throughout the day, the forecast is for the air quality to improve today, yet we understand it is only a forecast. We continue to consult with and follow the guidance of the Public Health Department.
Campbell Union School District and those nearby will be open for learning today.
We are mindful that schools provide stability and often, necessary shelter and food. We will continue to closely monitor the conditions with our schools and believe our schools offer a safer place for children. We are aware that many local colleges, universities and private schools have elected to close their doors and some local public school districts have also decided to close. However, in consultation with the County Public Health Dept., we believe students being in school is a safe option. Conditions within our county vary from district to district and in our region, it is determined safe for students to be in school
Please be aware that while our doors will remain open, we ask that families and schools follow medical and environmental advice, especially if your child suffers from respiratory or heart-related issues. Parents are the best judge of their individual child's needs, we understand and support that parents are in the best position to make decision about their individual child, should they decide to keep their child at home for health-related issues, the absence will be excused.
There are several online sites for monitoring air quality, and we have been advised and recommend that you follow environmental advice provided by AirNow.gov located here: https://airnow.gov/index.cfm?action=aqibasics.pmhilevels
In our ongoing commitment to maintain safe learning environments, we will continue to:
Limit and relocate outdoor activities, including physical education, lunch, and other break times.
Watch students for symptoms including coughing, wheezing, difficulty breathing, and chest tightness. Even students who do not have asthma can experience these symptoms.
If symptoms occur, students might need to take a break, do a less intense activity, stop all activity, go indoors, or use quick-relief medicine as prescribed. If symptoms don't improve, get medical help.
Thank you for your concern, which we share. However, we must remain a support for all families within Santa Clara County. We share your desire to keep all children safe, and we will inform you if our current assessment changes.
Here are the most current recommendations from the County of Santa Clara Public Health.
Avoid Breathing Wildfire Smoke - HEALTH ADVISORY
November 9, 2018
Lea el Aviso de Salud en Español
SANTA CLARA COUNTY, CA – The County of Santa Clara Public Health Department is advising residents to take precautions due to visible smoke in the air. Wildfires in California are causing air pollution throughout the Bay Area.
If you smell smoke, protect your health by avoiding exposure. If possible, stay inside with windows and doors closed until smoke levels subside. Set air conditioning units and car vent systems to re-circulate to prevent outside air from moving inside. Smoke can irritate the eyes and airways, causing coughing, a dry scratchy throat and irritated sinuses. Elevated particulate matter in the air can trigger wheezing in those who suffer from respiratory conditions, such as asthma or emphysema/COPD. It is recommended that parents and school administrators check air quality readings before allowing children to practice outdoor sports while air quality is unhealthy.