Prevent Bullying with Us
National Bullying Prevention month helps raise awareness of ways to support students.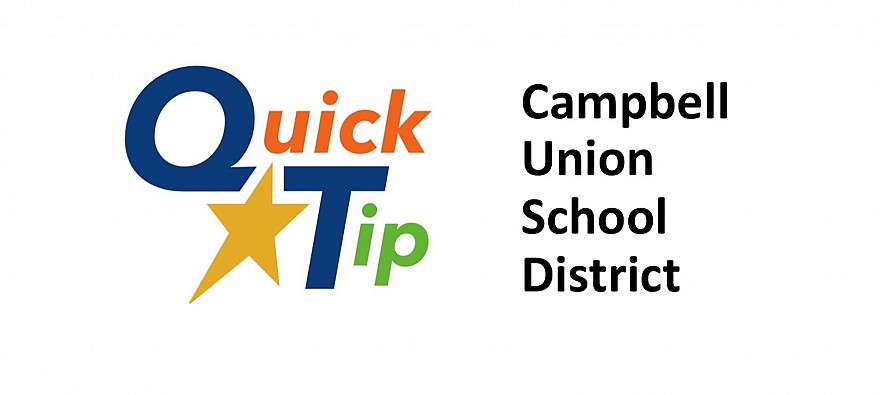 Campbell Union School District employees work every day to keep students safe and make our schools positive places to learn. We teach students about empathy, provide positive behavior interventions, and foster partnerships with community services to offer additional support to students and families who need it.
The District also offers the QuickTip system for students and community members to anonymously report bullying, harassment, vandalism or suspicious activities happening on or near our school campuses.
"Quick Tip is one of many ways in which we promote a safe school climate," said Superintendent Shelly Viramontez. "Through on-campus programs and multiple community-based partnerships, we do our best to support students' physical, mental and emotional well-being so they can feel safe and focus on learning."
For details about QuickTip, ask your school principal or visit our QuickTip web page.