District Initiatives in the Spotlight for Assemblymember's Visit
Two CUSD schools demonstrate focus on literacy and positive school climate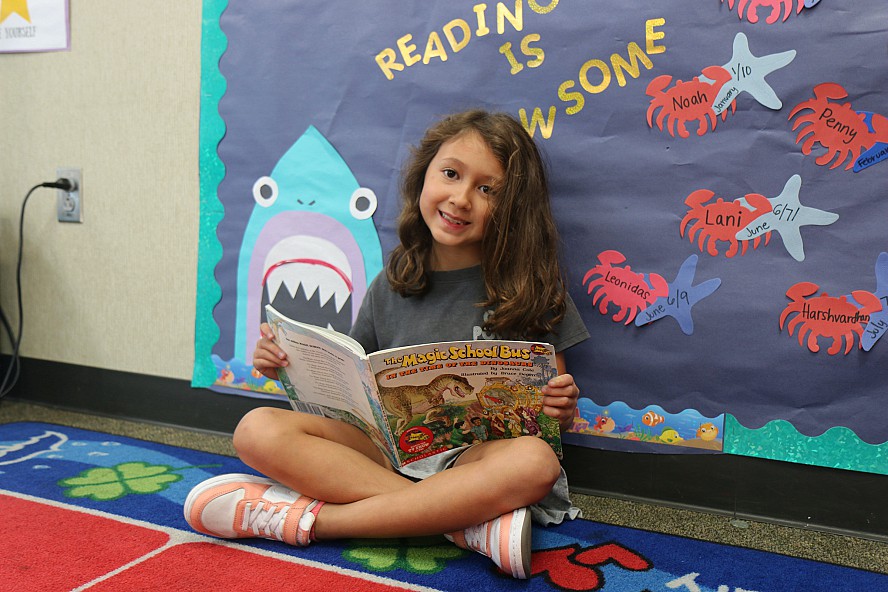 "I am impressed with how intentional and focused Campbell Union is on meeting the individualized needs of students," said Assemblymember Marc Berman who toured two CUSD schools this month. The visit to Castlemont and CSI highlighted the district's Every Child a Reader by 3rd Grade initiative and the multiple support systems for students' behavioral and academic needs.
CUSD Board President Richard Nguyen, Vice President Danielle Cohen, and Superintendent Viramontez joined the Assemblymember on the tour. "The teachers and staff demonstrated their expertise and passion for educating and supporting our students' development," said President Nguyen.
In a Castlemont kindergarten classroom, the group experienced teachers applying techniques learned in LTRS training, an intensive, two-year professional development program that enhances teachers' knowledge of the science of teaching reading. Dozens of trained CUSD teachers are doing the same across the district.
The group also visited Castlemont's Dragon Den, a safe space for students to get support for emotional regulation. It is part of the school's Positive Behavior Interventions and Support (PBIS) system, and an example of similar spaces at schools across the district.
The visit provided an opportunity for President Nguyen to ask for and receive Assemblymember Berman's help and commitment to enhancing pedestrian safety and promoting safe driving after the tragedy that occurred near Castlemont. "We must honor Jacob's memory by increasing traffic safety around schools," Nguyen said. "Campbell Union will work with all levels of government to make that a reality."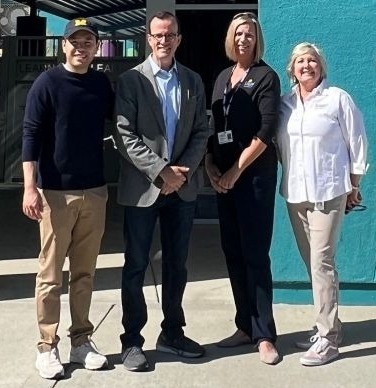 At CSI, the group visited a 1st grade class using beetle bots to learn counting and programming, then went to CSI's Maker's Space where students apply grade-level engineering and design standards to generate ideas for solving real-world problems. They noted the newly built elementary classrooms at CSI. Superintendent Viramontez explained the district's Measure T, a bond measure, and the potential for continuing repairs and upgrades to older facilities in the district.
Just before leaving, a CSI student raved about the CSI bistro (aka the cafeteria) lunch she was enjoying. Assemblymember Berman decided to have lunch at CSI. He concurred with the student's assessment. The Assemblymember also vowed to partner with the district to further advance student growth and achievement.