Board Reorganizes for 2019
Three trustees begin new terms. Board sets schedule for next year.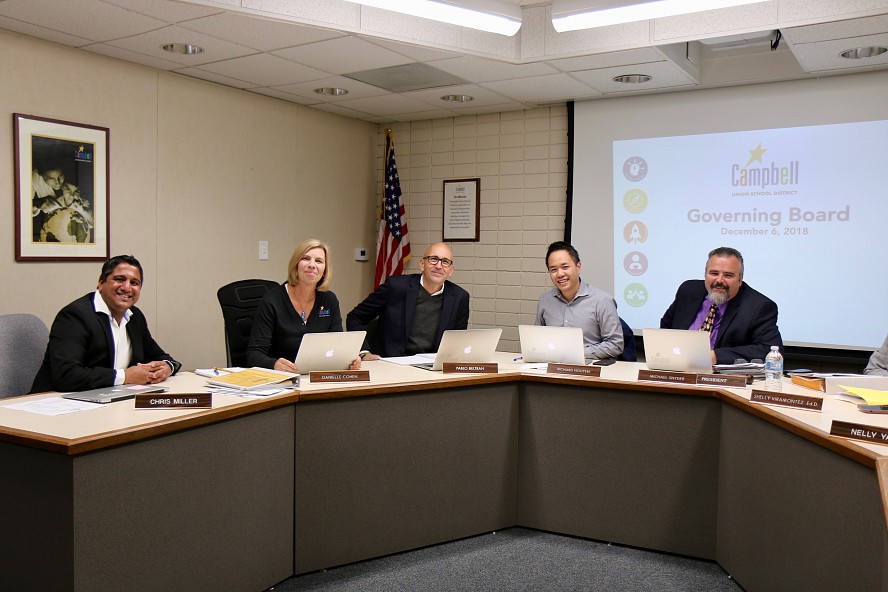 Each December, the Campbell Union School District Governing Board holds an Organizational Meeting at which they welcome incoming trustees, elect officers, assign subcommittees, and set the meeting schedule for the coming calendar year. Pictured above are (l to r) Chris Miller; Danielle M.S. Cohen; Pablo A. Beltran (Clerk); Richard H. Nguyen (Vice President); Michael L. Snyder (President).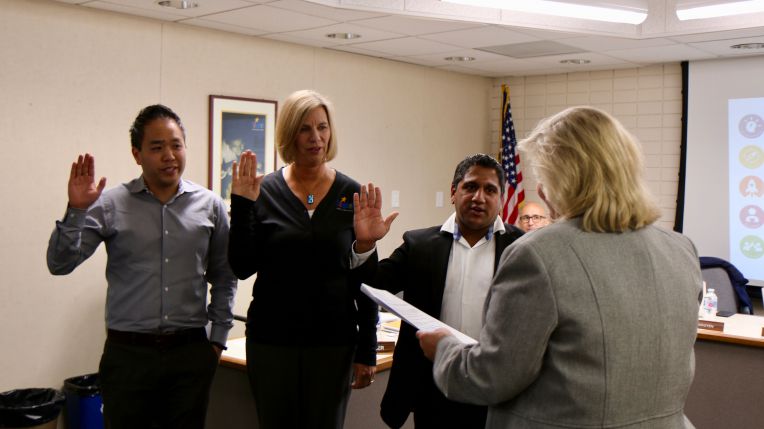 At left, Superintendent Viramontez administered the Oath of Office to three trustees who began new terms: returning trustees (l to r) Richard H. Nguyen and Danielle M.S. Cohen, and newly elected member Chris Miller.
The Board and staff also recognized retiring board member Thomas M. Gemetti for his six years of service, which included serving as Clerk, Vice President and President.
Campbell Union School District is governed by five elected trustees who serve four-year terms. Governing Board members ensure that the policies, funding priorities and personnel are in place to provide an education beyond the expected to our more than 7500 preschool-through-eighth-grade students. More information about the Governing Board is online.