Board Meeting News - 1/19/17
PLANNING FOR STUDENT SUCCESS: Strategic Plan Objectives on Target; School Transformation Planning Continues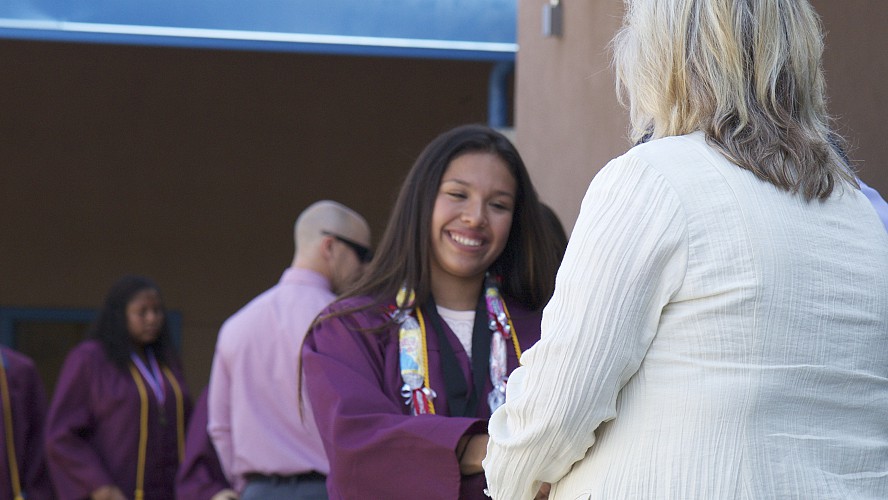 District Reorganization Update
Superintendent Eric Andrew provided an overview of the actions taken and those that are planned regarding transforming Campbell Middle School (CMS) into a PreK-8 school.
Key Points:
Transformation model and guiding principles: Superintendent Andrew explained that the Transformation Team will be considering the three approaches for transition that the Board discussed at the December Study Session, and that the group would be drafting some Guiding Principles for Board approval.
Placement of incoming CMS 5th and 6th graders: Dr. Andrew also noted that plans are underway for having incoming 5th graders be able to remain at the elementary school, and he asked for the Board's direction regarding placement of the 6th graders in the CMS attendance area.
The Board agreed that CMS should not take new 5th graders, but that incoming 6th graders should be allowed to attend CMS through grade 8.
Facility needs: Deputy Superintendent Jim Crawford described the anticipated modifications needed at some school campuses to accommodate the increase in 5th and 6th graders during and beyond the transformation. Estimated increases in the number of classrooms needed at Monroe, Rolling Hills, Blackford, Castlemont, Capri and Rosemary schools are based on available enrollment projections.
Transformation Team: Many of the members of the newly formed Transformation Team were present and were introduced. Members represent elementary and middle school teachers, parents, support staff and neighbors. The Team had its first meeting on January 12th.
Transformation Facilitator Derek Mitchell explained that the first steps for the Team are to determine the best ways to communicate and work together, define what success would look like, and identify key decisions needed before presenting a proposal to the Board in June 2017. The Transformation Team's next meeting is currently scheduled for February 2.
Strategic Plan Progress
Superintendent Eric Andrew reported that work on the five objectives aimed at achieving the district's Strategic Goals is going well.
Since the last Board update:
Completed Objectives:
- Create a Special Education Professional Development Training Series and provide at least one training in order to develop and retain special education teachers
Revised Deadlines:
- Create and present to the Board a plan for creating a "Parent University."
- Proposed plan for implementation of the K-8 school at Campbell Middle School
- Strategies to improve employees' work experience
- List of wellness resources available to Campbell USD employees.
Meeting minutes and slides from presentations can be seen on request or online at www.campbellusd.org/board.