Board Hears about Engineering Week, School Transformation, more
Board Meeting News - 4/20/2017: Castlemont students Emma Schneider, Zoey Hinkle and Paul Alfaro led the flag salute, then presented their Engineering Week projects on Storm Drain Design.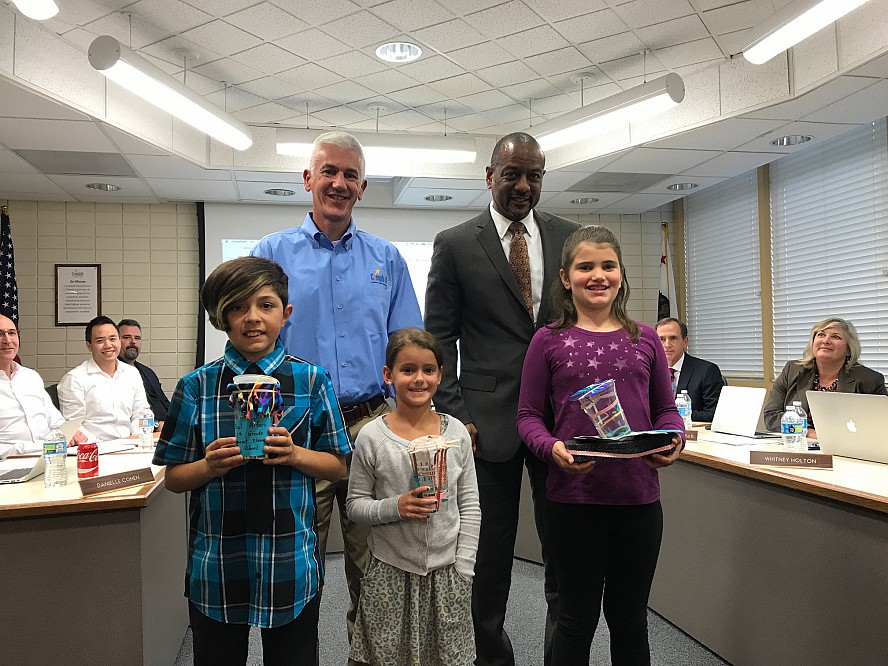 Later, the Superintendent reported on progress in transforming Campbell Middle School (CMS) into a preschool–grade-8 school. He said discussion of how to matriculate students through the transition years has been spirited and productive, and resulted in the first recommendation to the Governing Board. Details are in Board Meeting News and on the District's Transformation web page.
Board Meeting News is published after regular Governing Board meetings, and covers topics relating to the District Strategic Plan and the Local Control & Accountability Plans. Minutes and presentation informaiton are available on request or online at www.campbellusd.org/board.