State Test Results Will Be Digital This year
Individual reports of students' CAASPP results will be available electronically.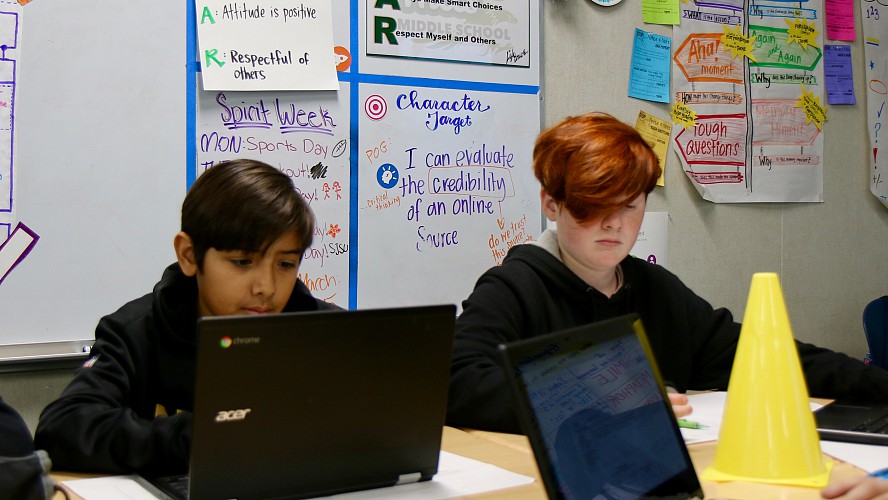 This spring, our students in grades three through eight participated in the California Assessment of Student Performance and Progress (CAASPP). In our district, the test results are just one way that we determine how well our students are doing. We use the results to find areas where students are doing well and those in which they need added support.
Depending on grade level, a student would have taken the following test(s):
Smarter Balanced Summative Assessments for English language arts/literacy (ELA)
and mathematics in grades three through eight
California Alternative Assessment (CAA)
California Science Test (CAST) in grades five and eight
California Spanish Assessment (CSA) in grades three through eight
This year, the California Department of Education has determined that the results from those tests will be delivered electronically. The reports will be uploaded over the next few weeks, as the individual student reports are finalized. Parents/guardians may access them through their Campbell Union School District PowerSchool Parent account.
A sample of the student test report is available online on a new parent web page called Starting Smarter. This site also includes:
resources to help understand results on the student score reports.
access to sample test questions and practice tests.
no-cost resources to support learning.
a guide for parent-teacher conferences.
NOTE: If you have not created your PowerSchool Parent account, please obtain the log in information from the office staff at your child's school.