Fun, Family and Friends Marked District's Centennial Event
Community celebrated the past, present and future of educating community's children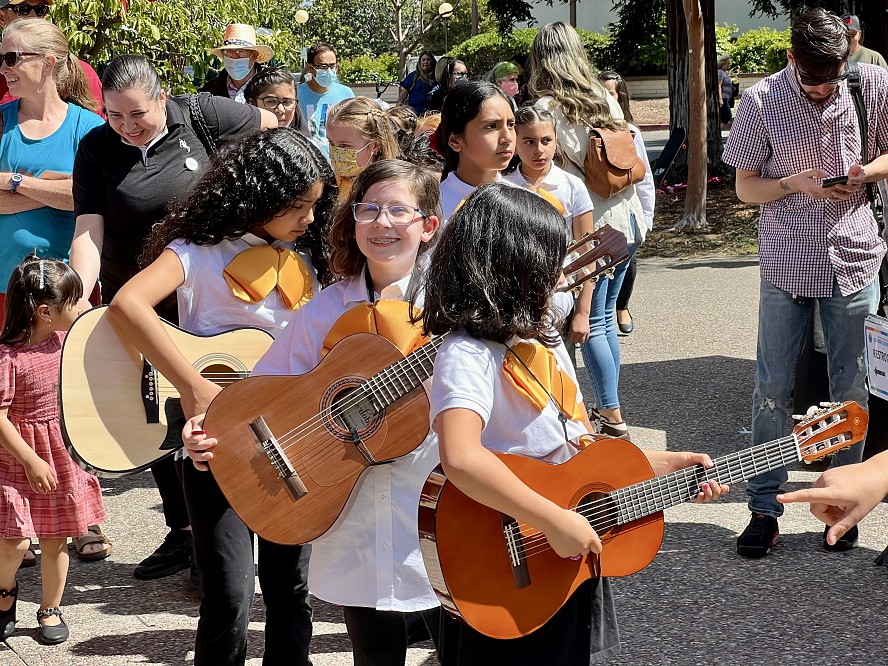 Hundreds of revelers, young and old, gathered on Saturday, April 30th, to celebrate Campbell Union School District's 100th year of teaching and learning in the community. See the photos here.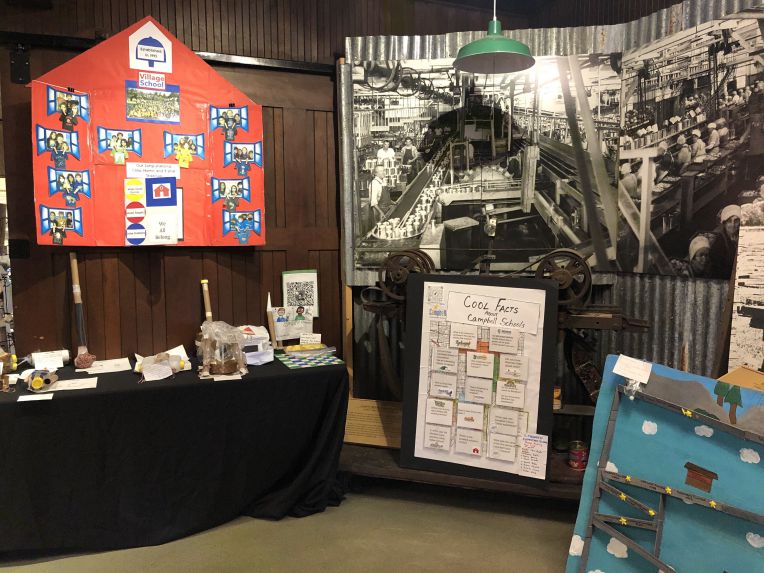 Smiles were everywhere as current and former students greeted current and former teachers, students entertained crowds with songs, and families explored exhibits about the past, present and future of education here. School volunteers provided fun activities, such as a photo booth, face painting, books, food tastings, STEAM activities and more.
Governing Board members and Superintendent Viramontez greeted attendees, and Senator Dave Cortese, Assemblyman Evan Low, Supervisor Susan Ellenberg, County Superintendent Mary Ann Dewan and Campbell Mayor Paul Resnikoff each presented commendations acknowledging the District's 100 years of educating the local elementary and middle school students.
The day culminated with a community concert on the Campbell City Green featuring Village School Teacher Gina Keopf and her band, Gina and the Tonics, followed by the headline band Clean Slate. More than 300 people gathered to listen, dance, and enjoy the celebration.
The centennial event was made possible with support from the Campbell Historical Museum, Campbell Chamber Community Foundation, A Party Place, Mathnasium, Sutton Swim School, Campbell Press, Kiwanis, the City of Campbell, parent and employee volunteers from our schools, and other community partners.