Need Childcare in January 2021?
CUSD's Campbellcare has full-day and afternoon options.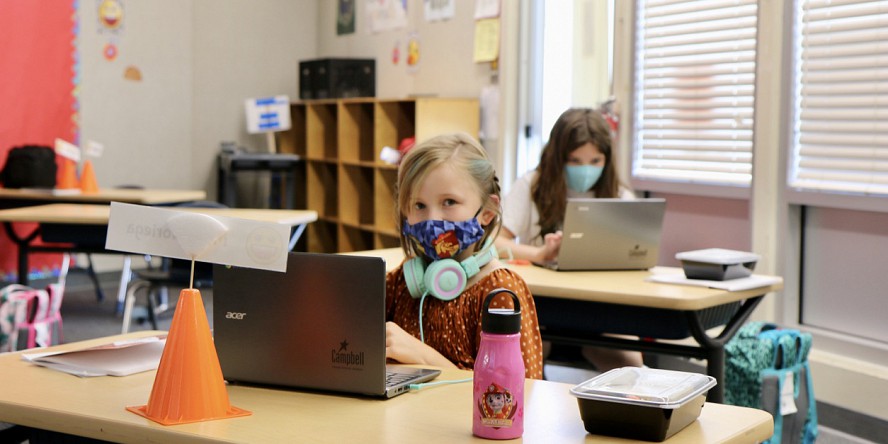 Our Learning Labs may end in December, but our childcare programs continue in 2021. We offer a safe and nurturing place where children can participate in their distance learning schedules and socialize with other students in a COVID-19 safe environment.
Registration Begins December 11, 2020.
FULL DAY PROGRAM
(available through reopening Phase 2
and until district goes to Phase 3)

• Limited locations TBA

• Monday through Friday

• 7:30am-4pm

• Price: $1,230/month per child (Prorated for June $798)*

AFTER SCHOOL PROGRAM

• Available at all school sites

• Monday through Friday

• 12:15pm-4pm

• Price: $614, (Prorated for June$399)*
• Sibling discount: 10% discount for each additional child. • $100 non-refundable deposit is required upon registration.
Email questions to <http://www.privatedaddy.com/?q=X28IQVhlFEBIf2JZXHwVaXNDHFN-2BXyJSTXsfQndBEmsJagxwanI3bQ-3D-3D_713>