Energy Savings Benefit Students, Community
District's conservation practices save millions of gallons, therms, kilowatts and dollars!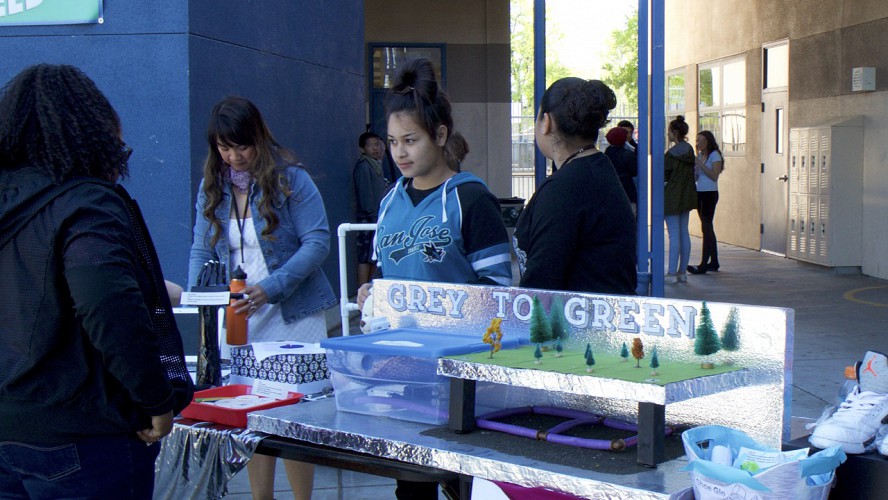 Campbell Union School District's energy conservation practices have saved millions of gallons, therms, kilowatts, and dollars! The savings has benefited both our students and our community.
Upgrades to the District's irrigation, lighting, and electrical systems over the past six years has reduced water usage by half and will soon produce enough electricity to cover 70 percent of the District's energy needs.
"Like all residents, we've seen prices for water, gas, and electricity increase even as we reduce demand," said Energy Management Specialist Chris Garcia, who oversees the District's day-to-day energy systems. Garcia added that the District's Energy Star Certified schools meet strict energy use targets, and they use less energy and generate 35 percent lower gas emissions than similar buildings across the nation.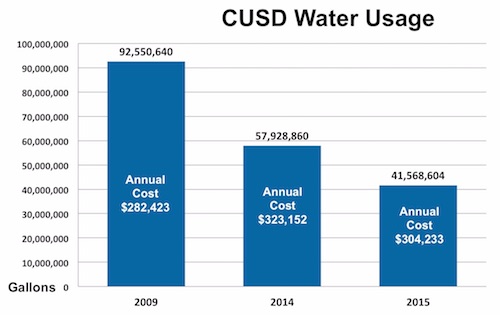 Thanks to voter-approved bonds, Campbell Union School District also has been able to construct energy efficient classrooms, libraries, cafeterias, multi-use buildings, and additional solar-collecting panels. In December, the newest solar installations will begin to generate electricity, further reducing demand and increasing savings. State and federal grants have stretched those bond dollars, so the District was able to replace old, drafty windows; switch to natural and/or LED lighting fixtures; insulate roofs; install artificial turf in selected areas; and centralize the control systems for thermostats, irrigation, and lighting.
"The investment in conservation has saved General Fund dollars that support classroom programs, provide safe fields for students and community groups, and assure that our schools continue to be assets to residents and taxpayers," said Dr. Eric Andrew, Superintendent of the preschool-through-eighth-grade school district.