Closing a School Year and Looking Forward to the Next
Superintendent's Backyard Briefing to the Community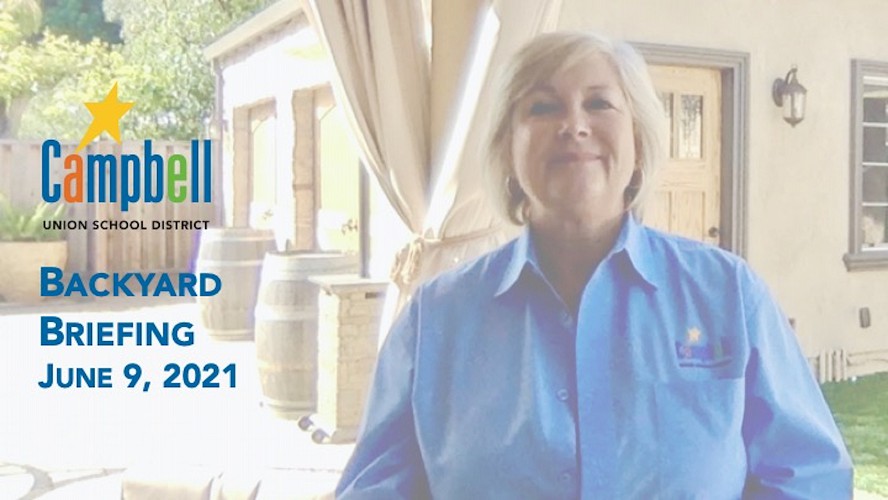 Superintendent Viramontez offers information and reminders to district families in this last Backyard Briefing of the 2020-21 school year.
Topics in her video message include:
Planning for full-time, in-person instruction in August.
Awaiting updates from Calif. Public Health about K-12 School Guidance.
Declining enrollment impacts here and statewide.
Congratulations to this year's 8th graders transitioning to high school.
Watch on our YouTube channel, Campbellusd. Select "cc" for closed captions in English and Spanish.