New School Year: Planning Amid Change
A Message from the Superintendent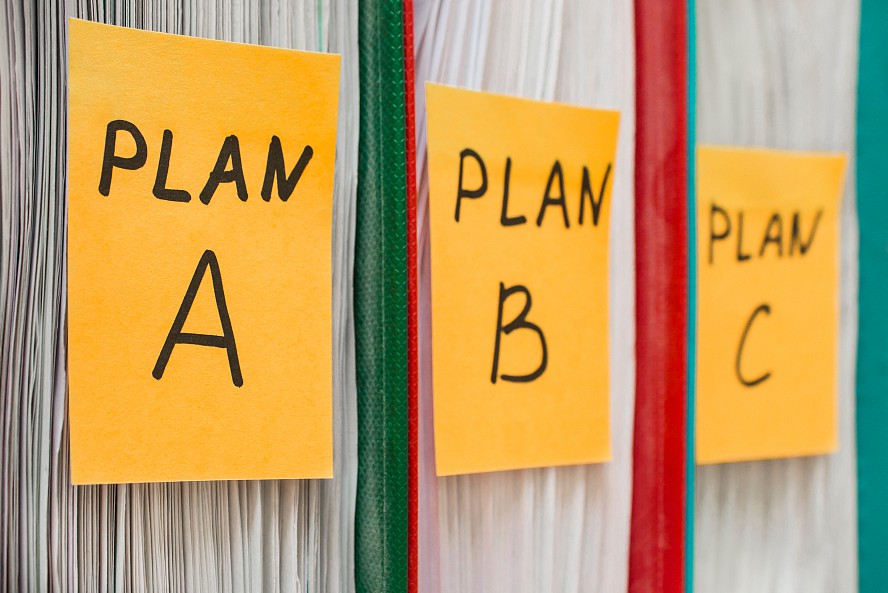 Dear CUSD Families:
We appreciate the effort that you have put into helping your student continue learning during these challenging months of sheltering in place. As we close this most unusual school year, many have asked what to expect when the new one begins in August. Here is what I can tell you so far.
Bring Them Back, Safely: We direct all of our resources toward safety and learning, and we want to safely bring as many students back to campus as we can within public health guidelines. We remain committed to building on our Profile of a Graduate competencies of innovation, self-direction, critical thinking, creativity, and empathy—whether that happens in a classroom or during remote instruction.
The considerations and dynamics involved in planning the reopening are many. Our teams have been looking at models from other countries that have already reopened their schools. For more local insights, I offer this letter from all of the superintendents of Santa Clara County and my June 4th update to the Governing Board.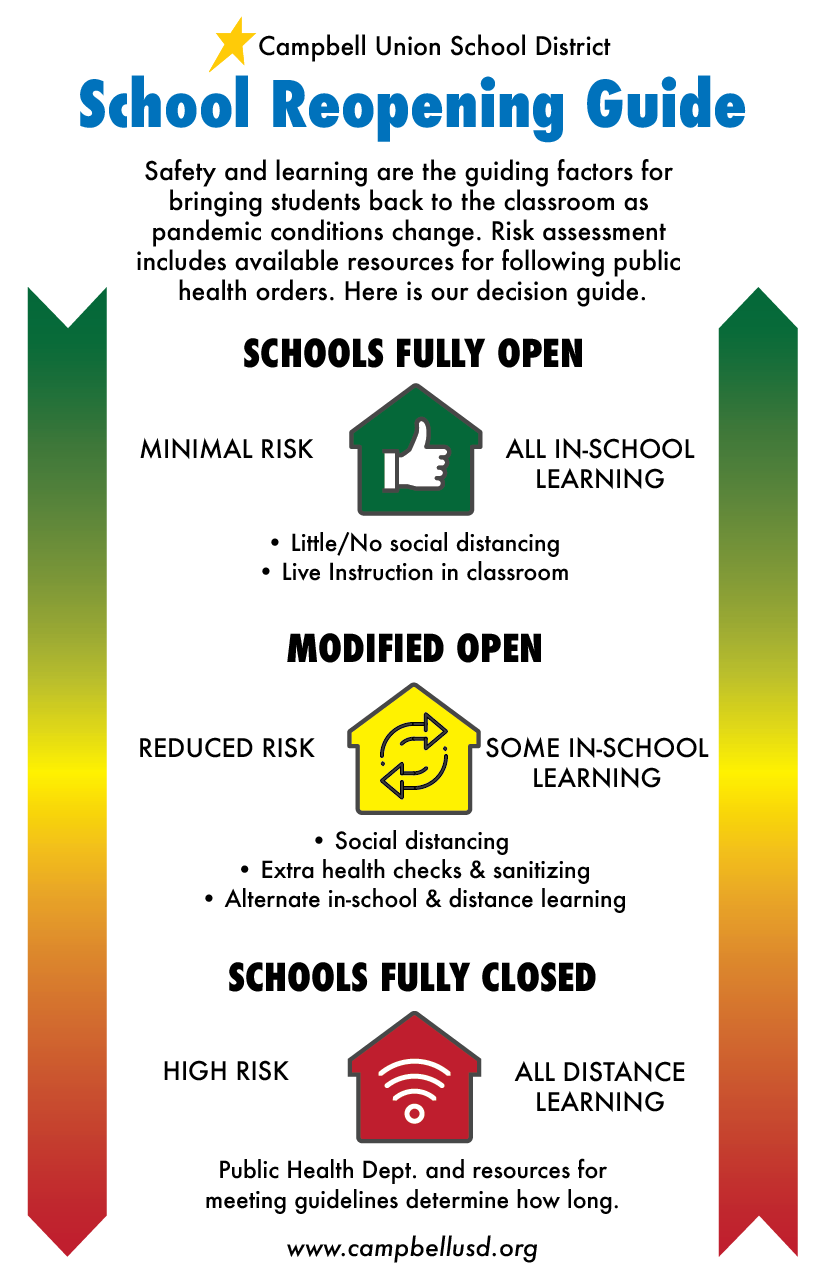 In-School or Distance Learning: There are three learning models under development: all distance learning, hybrid, or all students back with additional safety measures. At this time, we are spending more of our time planning for the blended model of in-school instruction and distance learning, as it is the most complex option. Our planning will also be guided by the feedback from our staff, student, and parent surveys. We look forward, also, to the creative ideas that we will consider from staff who choose to take up the Design Thinking challenge of "how might we reopen our schools".
Because we will be guided by the most current public health information, the exact schedule for your child's school is still being developed and will be provided to you before the end of July.
Distance Learning 2.0: Even though it will be summer, many of our teachers will continue bolstering their skills with distance learning to bring more engaging instruction. Distance learning was a challenge for students, families, teachers, and school staff. In the process, many found creative ways to get through it. Those successes and best practices are being shared so that we can build upon them as we know we will likely be doing some form of distance learning for some when school resumes in the fall.
As you are thinking about this likelihood, we want to inform you of a law about recording live instruction in school or online: "California Education Code 51512 prohibits any electronic listening or recording device in any classroom of the elementary and secondary schools without the prior consent of the teacher and the principal of the school."
Check for Updates: Information and guidelines around the new coronavirus change often, and we must change with it. We will be sending information to parents approximately every two weeks over the summer. Please check your email and the school's web page regularly for updates. If you have not been receiving our weekly email messages, please contact your child's school to ensure we have your correct email on file.
Thank you for your partnership with us as we have worked collaboratively through this rapid transition from school as we all knew it to something very different. I am particularly mindful of our promoting eighth-grade students, and while we weren't able to celebrate their accomplishments and this rite of passage in our traditional way, we wish them much success in high school and beyond.
Be well, and stay safe.