Jan. 19: COVID-19 Update
Guidance for Schools Evolves Again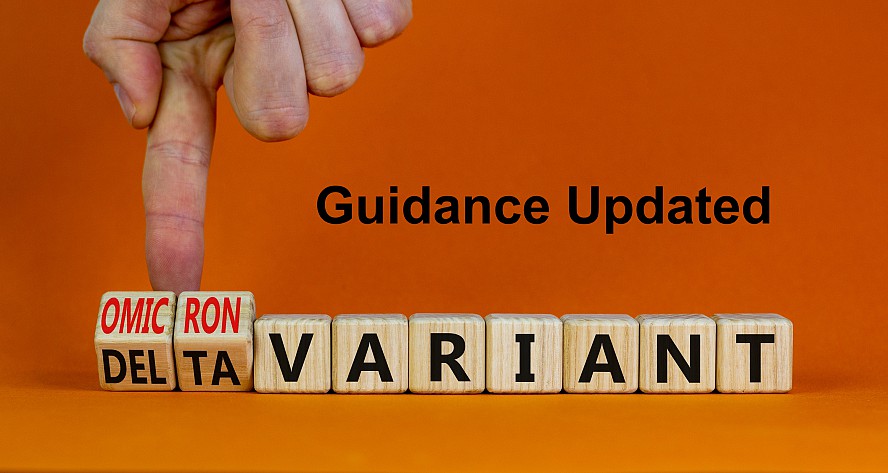 Our relentless effort to effectively manage COVID-19 has taught us all to expect change. This week, another guidance update was released due to the Omicron variant surge.
On January 18th the District sent updated information to all families about California Department of Public Health's revised guidance for TK-12 settings which identifies alternative approaches to contact tracing and quarantine. (If you did not receive the notice, please contact your child's school for a copy.)
Under this update, state and county public health officials tell us that, once-weekly testing may be implemented in lieu of traditional exposure notification and contact tracing.
Our schools have offered weekly testing on campus since September. Through our partnership with Grapefruit Testing, the process is streamlined and provides quicker notice of COVID-positive test results for students enrolled in the program. Families who wish to enroll their students in the Grapefruit's testing program will find the consent form here in English, and here in Spanish.
Our primary aim is to keep schools open for students to attend and learn safely. According to our public health officials, for the majority of children, the risks from COVID-19 infection are outweighed by the known social and mental health harms of remote learning, even during the current Omicron surge.
We remain committed to protecting the health and well-being of our students and staff. We continue to follow safety protocols, including masking and proper ventilation, to further reduce the risk of in-school COVID-19 transmission. We will continue to update our COVID-19 online dashboard and will provide updates to families when guidance from health officials changes.
While the community spread continues, we appreciate your diligence in monitoring your students, keeping them home if they are symptomatic, and having them participate in weekly testing.