District's Double-Vetted Plan Receives Waiver Approval
Having the approved waiver and acting on it are two separate steps, says superintendent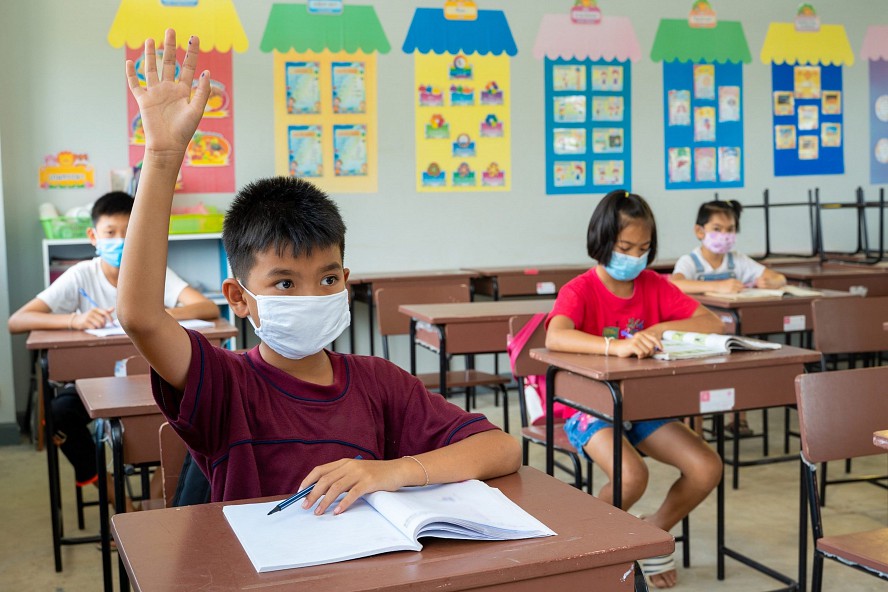 After careful review by county and state public health departments, Campbell Union School District's (CUSD) School Reopening Plan received waiver approval. It is one of only four public school districts to have its reopening plan go through California's stringent two-level vetting process.
Waiver Intended for Small Groups
For CUSD, waiver approval means our schools may provide some in-person support during Phase 1 to students who have been the most challenged in remote learning and mitigate learning loss related to COVID-19 school closures. As the district's School Reopening Plan under Phase 1 states: "Some in-person supports and services may be provided to students with an IEP or others in high-needs subgroups. Per the allowance within the Governor's guidelines."
"Having the waiver approved and acting on it are two separate steps," said Superintendent Shelly Viramontez. "It won't happen immediately, but we want to ensure we are prepared to act if and when the conditions allow. Safety is our top priority as we also work to address achievement and equity gaps that persist during distance learning."
The official waiver approval process, which took place between August 13th and August 31st, involved a thorough review of CUSD's reopening plan with specific focus on our safety measures, hygiene, social distancing, face covering and other public health department protocol recommendations. The Santa Clara County Public Health Department suggested minor clarifications, which the district added to its reopening plan.
Extra Scrutiny Brings Added Assurance
Amid that official scrutiny, on August 25th, the California Department of Public Health released the Guidance for Small Cohorts/Groups of Children and Youth, meaning this double-vetting will not be required of schools that implement the new guidelines going forward. However, CUSD staff, students and families now have the extra assurance that our process adheres to the recommendations of our local and state authorities.
The School Reopening Plan overview states that progression between phases of the plan will be informed by "public health guidelines, current state of the virus and input from the Reopening Committee."
"New California law states that schools must provide in-person learning to the greatest extent possible,' Viramontez said. "Our goal is to do that in a way that is safe for students, staff and families."