At-Home COVID Test Kits for Students Arrive
State-provided kits supplement existing prevention measures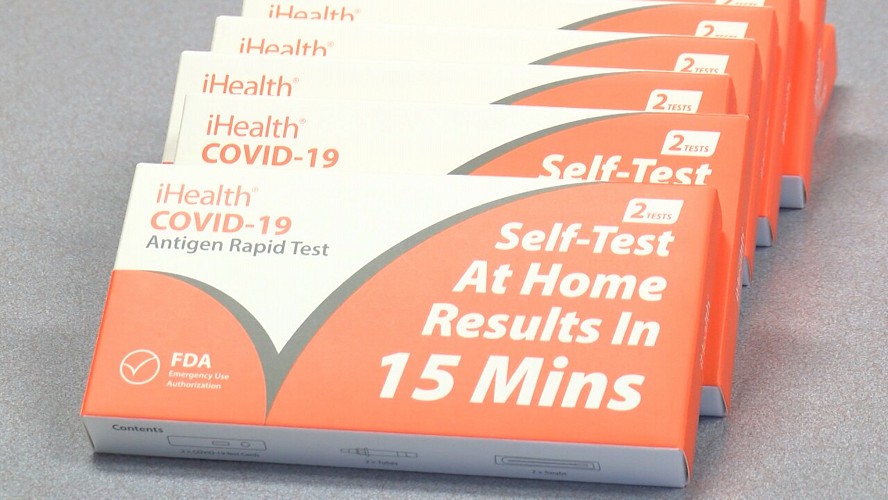 This week, Campbell Union School District received a one-time supply of at-home COVID19 testing kits for student use. One testing kit containing two antigen tests will be given to each grade TK-8 student who is at school on Thursday, January 6th.
The State provided the kits for our grade TK-8 students based on our October 2021 enrollment, which means the supply is limited. The State of California ramped up efforts to get students tested for COVID so they may attend in-person classes safely.
We are also urging every eligible person to get the COVID-19 vaccine and booster. As has always been the case, California Dept. of Public Health K-12 Schools Guidance (in Section 10) recommends that individuals follow the general CDPH guidance regarding isolation. As stated in the now-updated general CDPH guidance: for "everyone, regardless of vaccination status, previous infection or lack of symptoms…Isolation can end after day 5 if symptoms are not present or are resolving and a diagnostic specimen collected on day 5 or later tests negative."
At school, we continue to monitor and follow requirements and recommendations from public health officials to reduce the virus transmission risks for our students and employees: on-site testing, wearing masks, maximized ventilation, good hand hygiene, and more.
We rely on families to maintain precautions during non-school hours. If your student has cold, flu or COVID-19 symptoms or tests positive for COVID, please keep the child at home and report the absence to the school office.
More Free Testing Available
Grapefruit Testing also provides a free, walk-up COVID19 testing site that is open to the public. It is located next to Monroe Middle School, at 1055 S. Monroe St., San Jose. The community testing site is open daily and into the evening. Click here for the schedule from Grapefruit Testing.
We understand that, due to demand, the line has been longer than usual, as is the case at many local testing sites. Also, we have learned that Grapefruit has added another lab in efforts to provide results within 24-72 hours.
Free Vaccine Clinic This Saturday
There will be a free COVID vaccine clinic this Sat., Jan. 8, from 9AM to 3PM, at Rosemary School, 401 Hamilton Ave., in Campbell. Provided by the County of Santa Clara, these clinics are offering Pfizer first and second doses for both pediatric and adults, and Pfizer boosters will be available. More information here.