Adolescents Approved for COVID19 Vaccine
May 22 clinic offers Pfizer vaccine to ages 12 and up.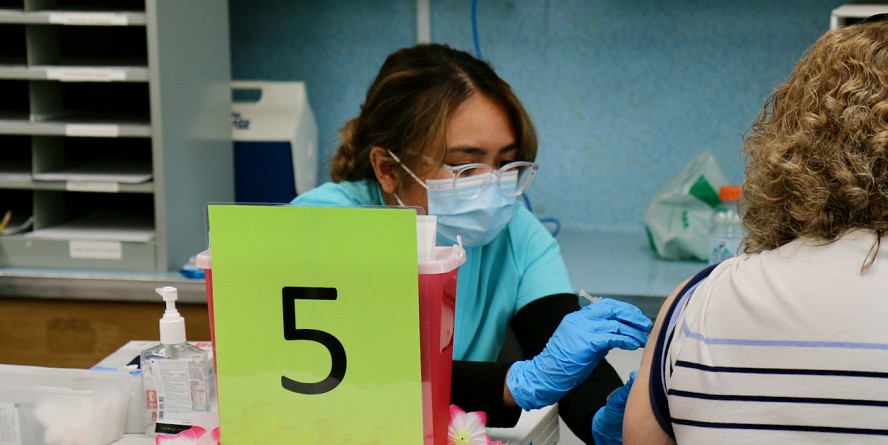 The U.S. Food and Drug Administration this week authorized the Pfizer vaccine for children as young as 12. It was welcome news to families of middle schoolers who long to return to more typical activities and socializing in time for camps and summer activities.
There is no category of teenagers who shouldn't get the vaccine, unless they have a known allergy to one of the vaccine's components, according to Dr. Angela Dangvu, a pediatrician in the Children's Health Orange County Primary Care Network.
Because we recognize the desire for many of our families to have their children vaccinated, we are once again partnering with our community to make it easier and more accessible for our families. To support our families and children, Campbell Union School District is partnering with Safeway NorCal Pharmacy Operations to bring another free community vaccine clinic to our district.
Free Vaccine Clinic for Ages 12 and Up
May 22, 2021 from 10am until 5pm
PLC Building at Monroe Middle School
1055 S. Monroe St., San Jose
See details below.
Dose 1: clinic Sat., May 22.
Dose 2: clinic Sat., June 12th
Individual receiving vaccination must:
Make an appointment with

Safeway NorCal Pharmacy Operations -

click here.

Complete and bring printed copy of consent form

(Download)

.

Bring picture ID e.g. Driver's License or Passport.

Participants 17 years and under must have a parent or guardian with them at the time of the vaccination.

Bring a copy of medical and prescription insurance information.

For Dose #2 Patients, bring completed CDC Vaccination Card.

Wear a mask.

Be in good health on the day of vaccination.