COVID-19 Restrictions Ease. Masks Still Required at School.
Some COVID-19 restrictions remain for schools even as the county is in Yellow Tier.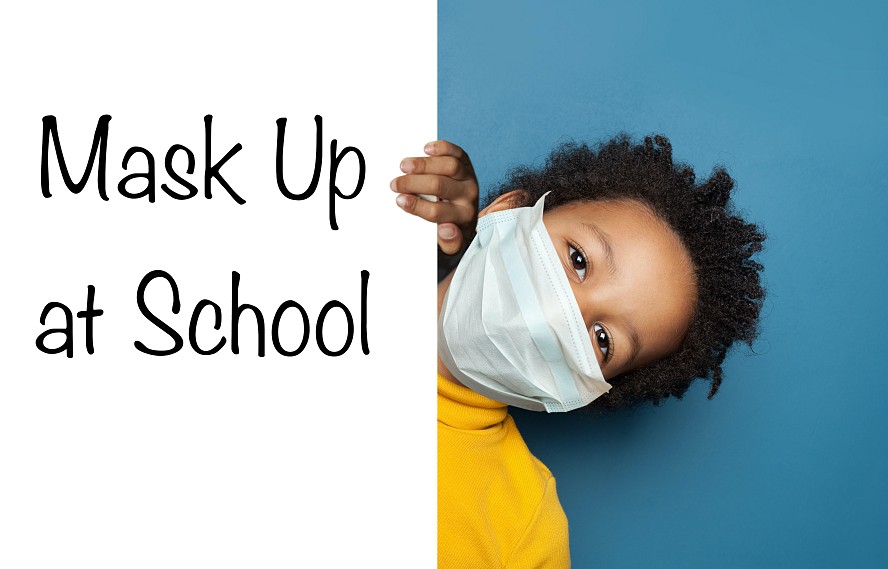 Recent updates from local, state and federal public health officials may have some people wondering what the latest rules are for reducing the risk of spreading the COVID-19 virus. Here is what you need to know for our schools.
Mask or No Mask?
While the Centers for Disease Control and Prevention (CDC) recently announced recommendations to relax face covering guidelines for people who are fully vaccinated against COVID-19, California will keep its existing guidance around masks in place until June 15, when the state plans to fully reopen the economy.
As for our schools, the California Dept. of Public Health has not revised its face covering guidance for all K-12 public and private schools for the 2020-21 school year. All individuals aged 2 years and up must use face coverings while on school property. The mandatory mask requirement is still in effect.
County in Yellow Tier. New Health Order Issued.
On Wed., May 19, Santa Clara County entered the Yellow Tier—the least restrictive tier in the State's reopening plan. With the county in a much safer place than it was even a month ago, County Health Officer Dr. Sara Cody issued a new Order that eases some restrictions for businesses and people who have been fully vaccinated.
While some modifications result from the improved status, nothing has changed for K-12 school students. All of the requirements of California Dept. of Public Health K-12 School Guidance remain in effect.
The County's new order requires continued reporting of COVID-19 cases in workplaces and schools, and that employers determine the vaccination status of their employees (and onsite contractors and volunteers). It also encourages that activities occur outdoors and that all eligible persons get vaccinated against COVID-19 as soon as possible. See the May 18, 2021 order here.
Today, more than 75% of Santa Clara County residents over the age of 16 have received at least one dose of COVID-19 vaccine and nearly 60% are fully vaccinated. Recently, people aged 12 and up became eligible for the Pfizer vaccine.
Campbell Union School District is working with local agencies and businesses to provide access to the vaccine for those who want it. Please see our story about upcoming vaccination and testing clinics in this week's newsletter.