Middle School Girls Learn Cybersecurity After School
District partnership with SJSU extends hands-on learning.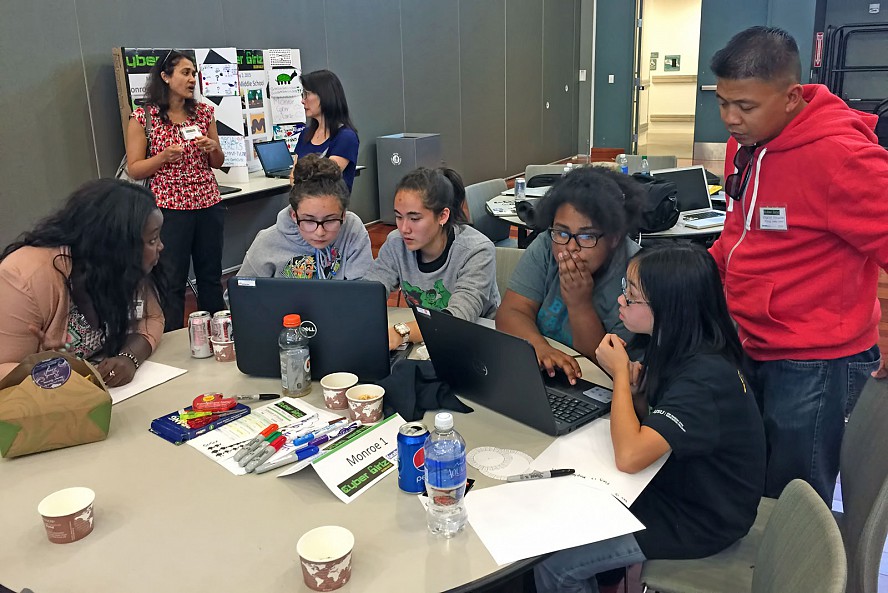 Middle school girls learn cybersecurity after school
Seventh and eighth grade girls from Rolling Hills, Monroe and Campbell middle schools could one day keep your online information safe. They have been learning cryptography, networking, forensics, web exploitation and basic programming skills after school through the district's partnership with San Jose State's CyberGirlz program. The computer science program includes attending the CyberGirlz Silicon Valley Summit, where the students can show off their new skills, learn from industry professionals, and compete in an online "capture the flag" style game. The after school program is of the many ways Campbell Union School District is preparing students for college and career success.
Campbell Union School District's after school programs enrich learning through student-inspired clubs and opportunities focused on Science, Technology, Recreation, Engineering, Arts and Math (STREAM). Students participate in age-appropriate, hands-on activities involving science, cooking, music, art, martial arts, scrapbooking, photography, world travel, dance, sports, and more.
CyberGirlz is offered by the Center for Cybersecurity education and the San Jose State University-Jay Pinson STEM education program, in collaboration with several local middle schools. The program is designed to inspire middle school aged girls to engage in the fields of Computer Science and Cybersecurity.
The MESA Schools Program assists students in increasing their educational performance, and becoming better prepared