All schools are closed, and will reopen May 1st. See UPDATED details and resources for families on the COVID-19 Resources page.
Students Learn Critical Cyber Skills
Savvy cyber use and digital citizenship are focus of after school partnership with San Jose State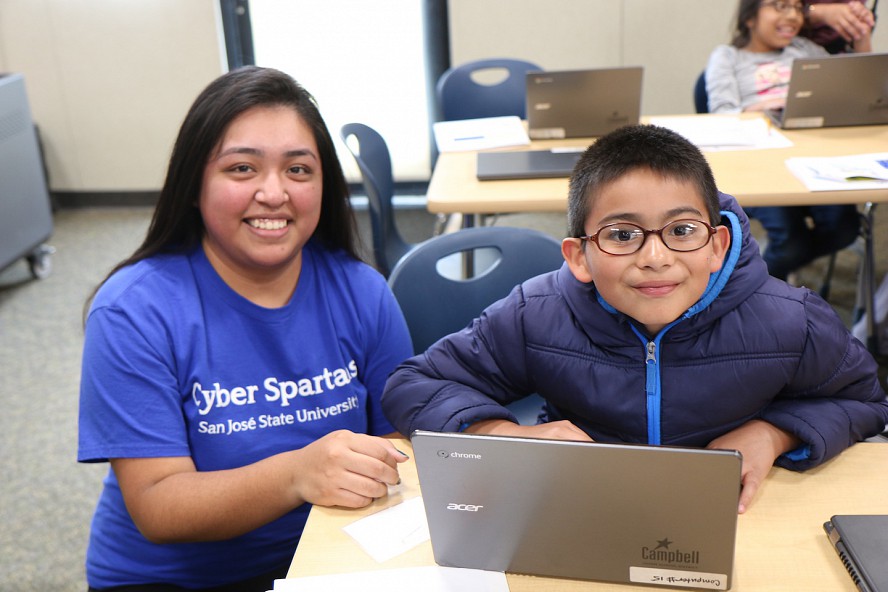 "More students than ever have daily access to computers and the internet," said District Superintendent Shelly Viramontez. "Teaching them to think more about how they're engaging with technology is a crucial life skill that our teachers reinforce daily, and the SJSU Cyber Spartans partnership enhances and extends those lessons into the afterschool hours."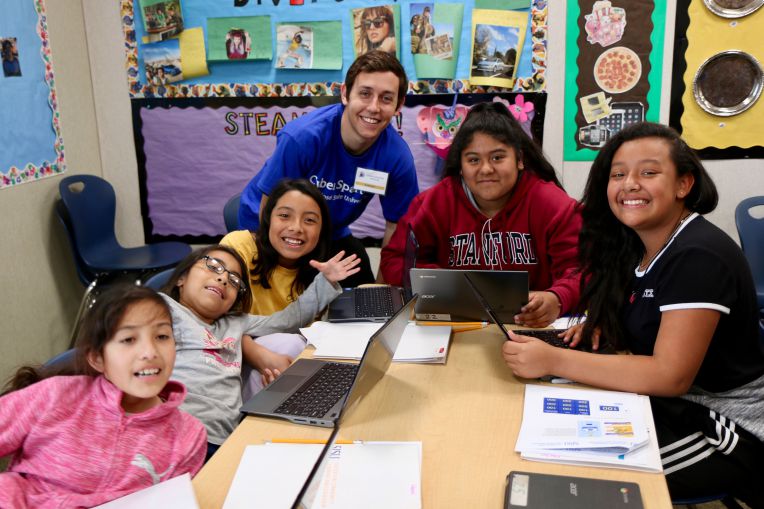 This month, for two days per week, SJSU Cyber Spartans students have been teaching and mentoring Sherman Oaks after school students in grades 4–6. They have been using a new cyber security curriculum that the university students created, with lessons that cover coding, cyber security, and digital citizenship.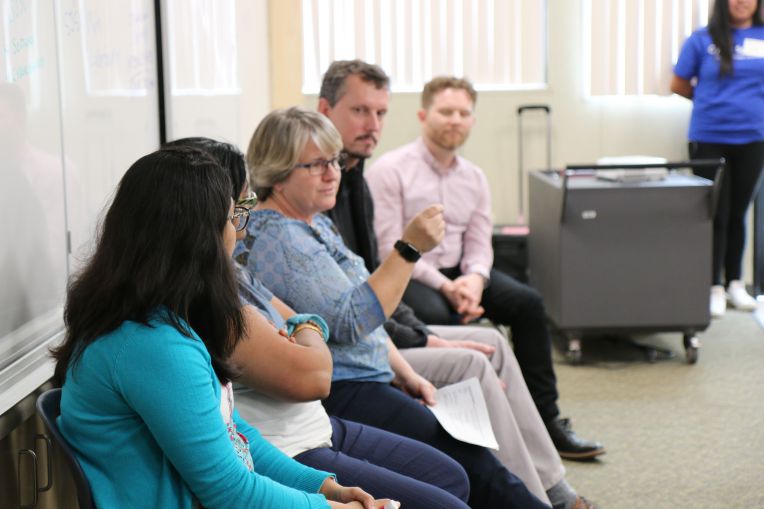 The month-long program culminated this week with a panel presentation from cyber security professionals from Cisco Systems (pictured left) who spoke about their education, their careers and the key skills needed for success: enjoy learning and solving problems, collaborate with others and be willing to work hard, stay curious and challenge yourself to keep learning new things.
"The kids really like it," Viramontez said. "When students see the relevance of what they are studying and how it can support their aspirations, they become truly engaged in learning."