Commemorative Event Marks New School Opening
Board members cut a construction tape "ribbon" at Campbell School of Innovation's official dedication event.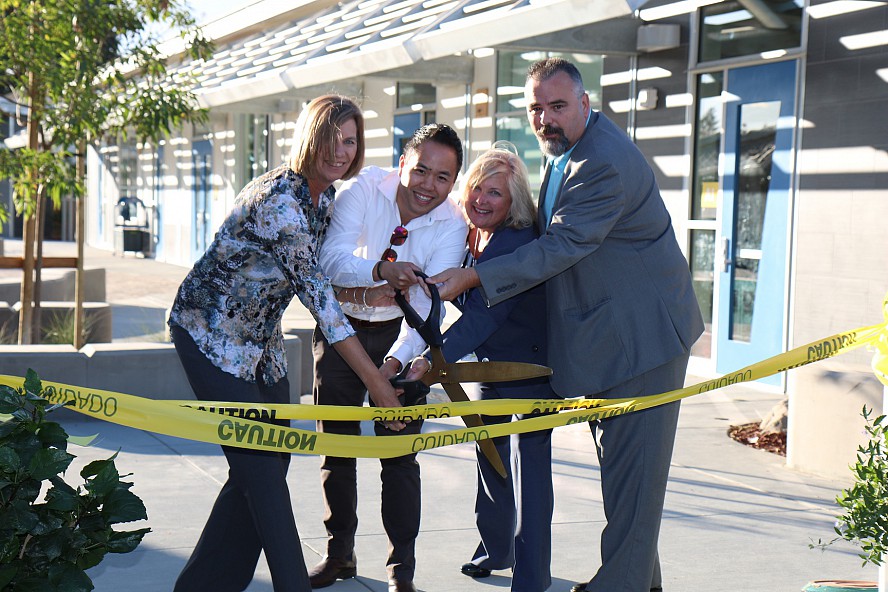 On Sept. 12, more than 100 community members, including CSI families, neighbors, elected officials, District staff, and committee representatives gathered to celebrate the milestone of opening the district's newest school.
"CSI is a result of extensive community involvement," said Superintendent Shelly Viramontez. "It began in the Spring of 2016, when the Board charged the District with creating a new Transitional Kindergarten through 8th grade option for families. Today, the families who enrolled their children in CSI are our partners in creating this school of the future."
The school opened in August 22, 2018, with 295 students in grades TK through 4th, with a focus on education through the design thinking process. It will grow to about 850 preschool through 8th students over the next few years.
There are more renovations planned for the campus. An updated map showing the phases is available on the CSI website.