Two District Schools Earn State Award
Village and Castlemont Schools are 2020 California Distinguished Schools Award recipients.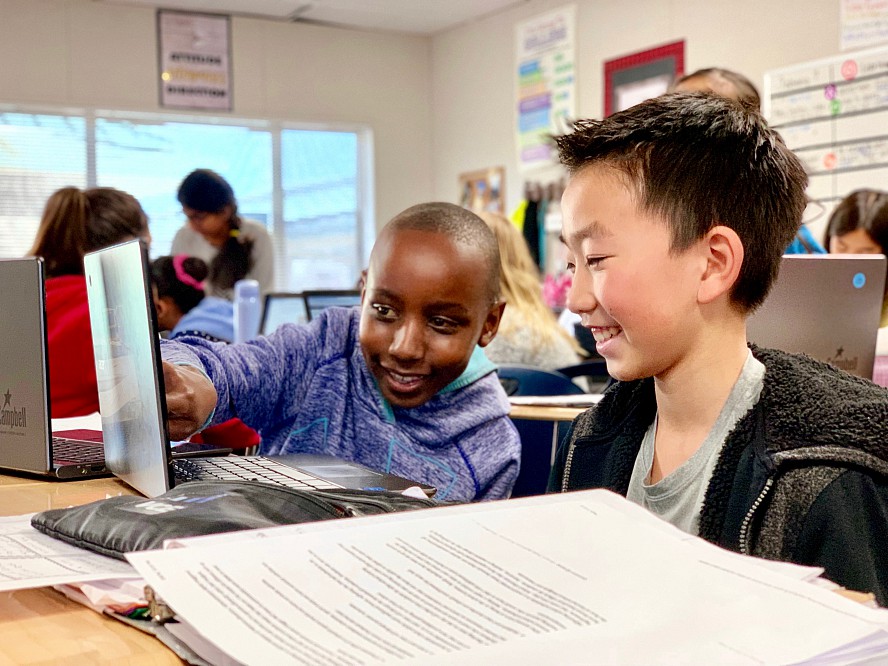 Campbell Union School District is pleased to announce that two of our schools are being recognized with the prestigious California Distinguished Schools Award. Village and Castlemont are two of 323 schools out of the state's almost 4,500 elementary schools receiving this honor.

The California Department of Education will recognize the schools in February at a ceremony at the Disneyland Resort. The awards are part of the California School Recognition Program and are given to schools that perform well on the California School Dashboard's five key indicators.
"These outstanding schools don't just educate students; they also provide the young people of California the tools they need to be successful after graduation," said State Superintendent of Public Instruction Tony Thurmond.
"I want to thank everyone at these schools—teachers, administrators, classified employees—and parents who are working together to provide high-quality learning experiences and educating students to their highest potential," said District Superintendent Shelly Viramontez.
This is Castlemont's third Distinguished School award and Village's second since 2000.
Click for more information about the California Distinguished Schools Award.