All schools are closed, and will reopen May 1st. See UPDATED details and resources for families on the COVID-19 Resources page.
District Sends Winter Newsletter
News for CUSD families AND the greater community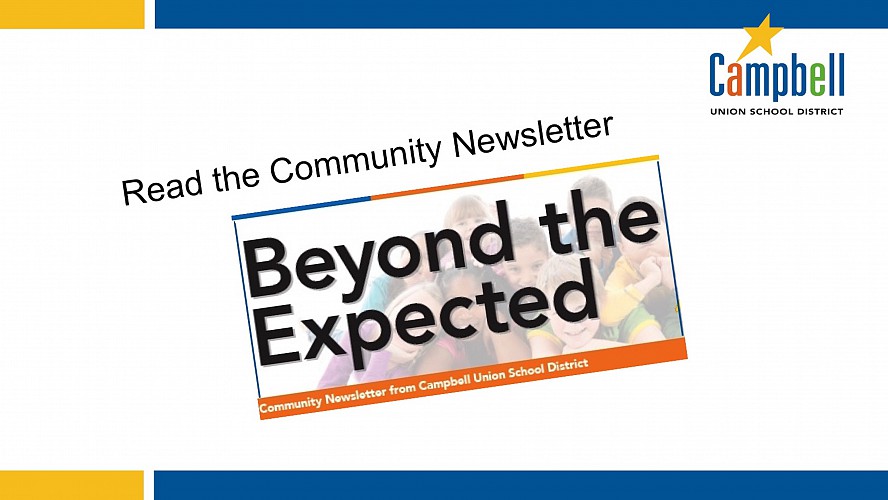 Campbell Union School District publishes a newsletter, Beyond the Expected, for the greater community twice per year. Click on the school flyers link to read the latest edition of Beyond the Expected, or download it in English or Spanish.