Eighth Graders Celebrate Promotion
Hundreds of family and friends braved the heat and attended promotion ceremonies at Rolling Hills and Monroe middle schools.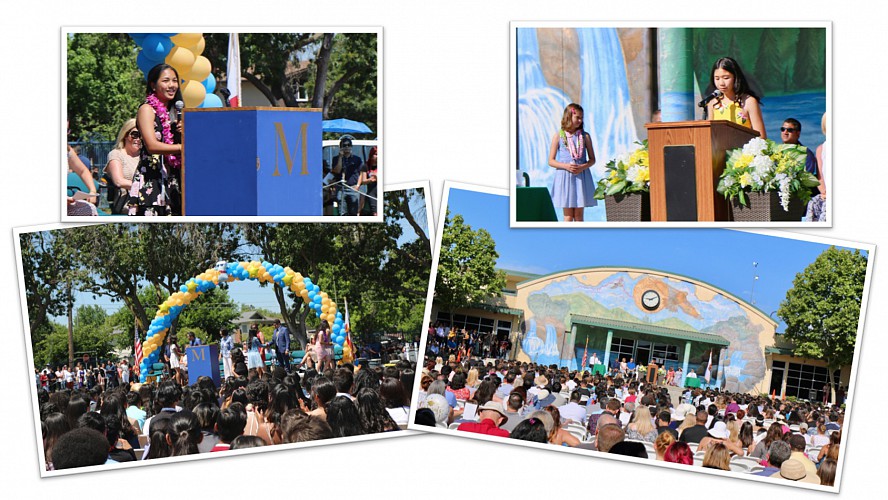 District wide, more than 800 eighth graders celebrated their completion of middle school with pomp, circumstance, and words of advice from student leaders and others.
"This is a big day for you and also a bit scary for your parents and family members," said Superintendent Shelly Viramontez. "They feel like it was just yesterday when they were at your kindergarten promotion ceremony. Many things have changed and improved since that time - including each of you."
She reminded the crowd that today's students have grown up in a social media world where their entire school experience has included the use of technology and the ability to look up any topic, subject or interest online. She encouraged students to seek positive ways to influence the world around them and to continue developing skills in empathy, critical thinking, collaboration, innovation, and self-directedness.
"Discoveries are propelling at a rate never before experienced and you are at the forefront of this new way of working, living and learning," she added. "I take confidence in our future, knowing that you all will be at the forefront of developing and fostering an innovative and empathetic world that will benefit us all."
From all of us in Campbell Union School District: Congratulations!