May 9-13 is Employee Appreciation Week
District celebrates all employees for their contributions to students and schools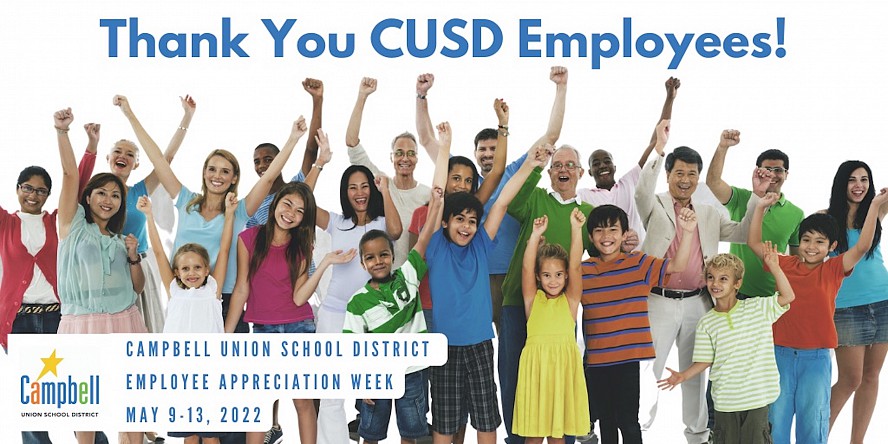 While there are many days designated to honor and celebrate school employees, we believe they are all equally important. The Governing Board designates a special week to celebrate all of our employees together. This year, our Employee Appreciation Week is May 9-13.
"Our teachers, support staff, and administrators work tirelessly, rely on each other, and strive to improve every day so that our students can reach their highest potential," said Superintendent Shelly Viramontez. "I am especially proud and appreciative of the commitment and perseverance that our employees have shown as we continue to navigate the challenges of these past two years. It's time to celebrate all of our staff for making Campbell Union School District a great place to learn and a great place to work."
Please join us in recognizing our dedicated employees during Campbell Union School District's Employee Appreciation Week, May 9 through 13.
Special Recognition on May 12th
During Employee Appreciation Week, the District's Governing Board will hold a special recognition of this year's Employees and Volunteers of the Year. Each school and department had the opportunity to nominate people from their team for Teacher of the Year, Classified Employee of the Year and Volunteer of the Year. The first order of business at the May 12 Governing Board meeting will be to recognize these special people with friends and family at the Campbell Community Center. See the list of honorees here.