School Registration Begins Jan. 21
Parents are invited to preview our schools and programs now through February 14th.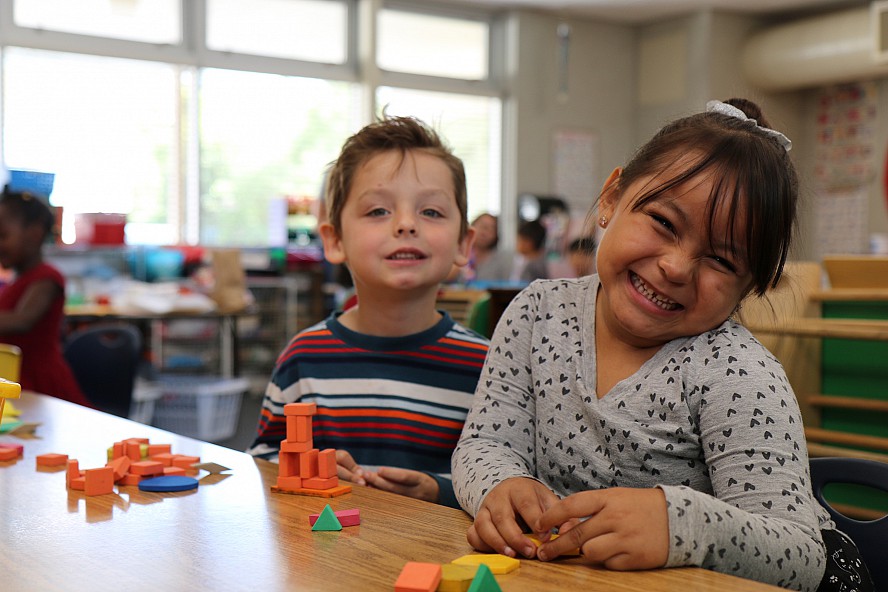 Tour campuses, observe classes, speak with administrators, and get to know your neighborhood schools.
Our highly qualified teachers prepare students for success in their yet-to-be-defined futures teaching them to be innovative, self-directed, collaborative, empathetic critical thinkers. We offer engaging and well-rounded instruction and enriching programs for children from infants to eighth grade in safe and nurturing school communities.
Convenient online registration available from your home or in school and district administration offices opens at 8 a.m. on Jan. 21, 2020.
Key Dates
January 21, 2020: 8 a.m. School registration and Open Enrollment begins for 2020-21 school year.
Now-Feb. 14, 2020: Parent tours - dates and locations vary. See the tour schedule online.
February 14, 2020: 4 p.m. - Deadline to complete Open Enrollment (school placement) requests for 2020-21 school year.