Board Acts to Reaffirm Commitment to Equity
Emphasis on promoting inclusion, removing inequities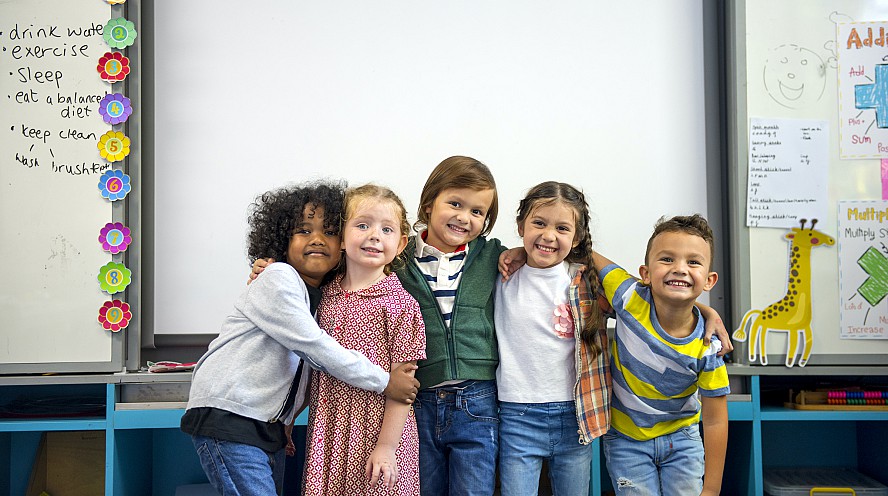 At its June 25, 2020, meeting, the Governing Board reaffirmed Campbell Union School District's commitment to equity and reducing institutionalized racism.
With a unanimous vote, the Board appointed members Richard Nguyen and Chris Miller to a new Diversity and Inclusion in Student Learning Subcommittee. The subcommittee will provide support, general guidance and oversight responsibility for the continued efforts to integrate age-appropriate curriculum and resources to educate students about diversities and promote inclusion and respect in student learning.
"I'm pleased that we will be redoubling our commitment and effort to honor and celebrate the gifts that our students bring to our world," said Superintendent Shelly Viramontez. "Campbell Union School District has a diverse student population and has long recognized the importance of equity, diversity and inclusion at our schools. Our students' diversity is a gift, and their heritage is an important part of our history that we will be more intentional about integrating into our educational system."
In a separate, related action, the Board also unanimously passed Resolution 2019-20-54 about Black Lives Matter.
The resolution declares that:
Black Lives Matter and [the Board] condemns all discrimination and racism towards students, families and staff;

The Governing Board is committed to providing safe spaces for discussions on race and racial injustice;

The District is committed to fostering practices and providing professional development to address social injustice, bias and inequity in all aspects of the district's work; and

The Campbell Union School District seeks to work tirelessly and collaboratively with staff, students, and families to reduce institutionalized racism in our society.
The full resolution is available online on the June 25, Board agenda.