What's in a [Falcon] Name?
Students Earn Naming Rights to Rare Bird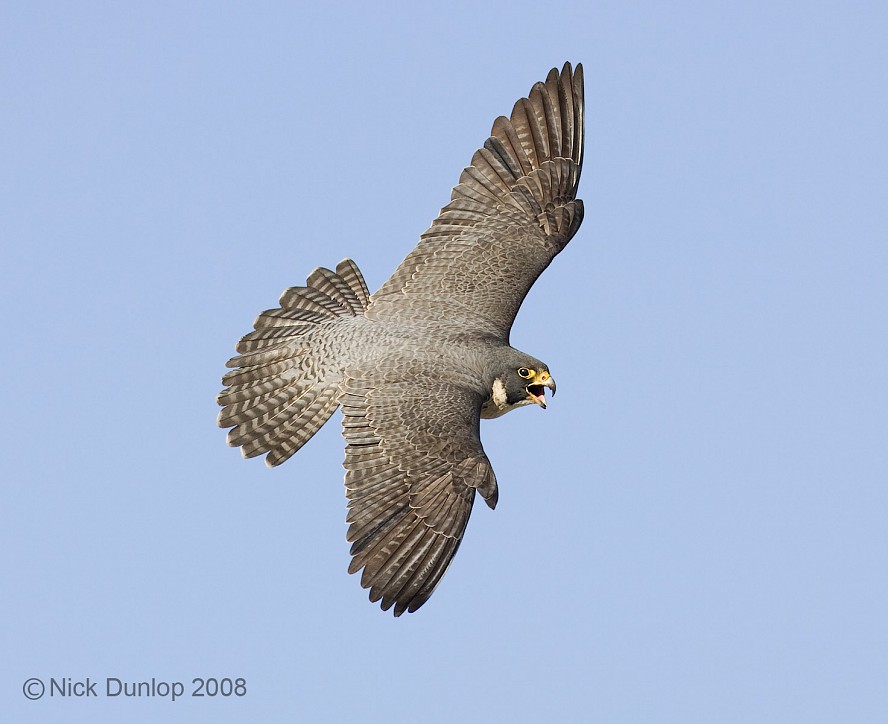 You'll have to forgive Michele Goetowski's 4th & 5th graders for "puffing up" with pride. This year marks the fifth time in 12 years that Village School students have earned naming rights to one of the newest peregrine falcon chicks born atop San Jose City Hall. Falcon fans from around the globe tune in to San José's "nest cam" to view mother falcon, Clara (shown flying), and her family of fledglings.
As part of their study of the rare bird, Goetowski's students submitted the name "Naji", which means "survivor" in Arabic. Contest organizers gave the name to chick U/33 because he was so small and hatched 2 days after the other eggs. We are told he has more than made up for the delay!