The Flu Vaccine Can Prevent Serious Illness
Free vaccines available throughout the county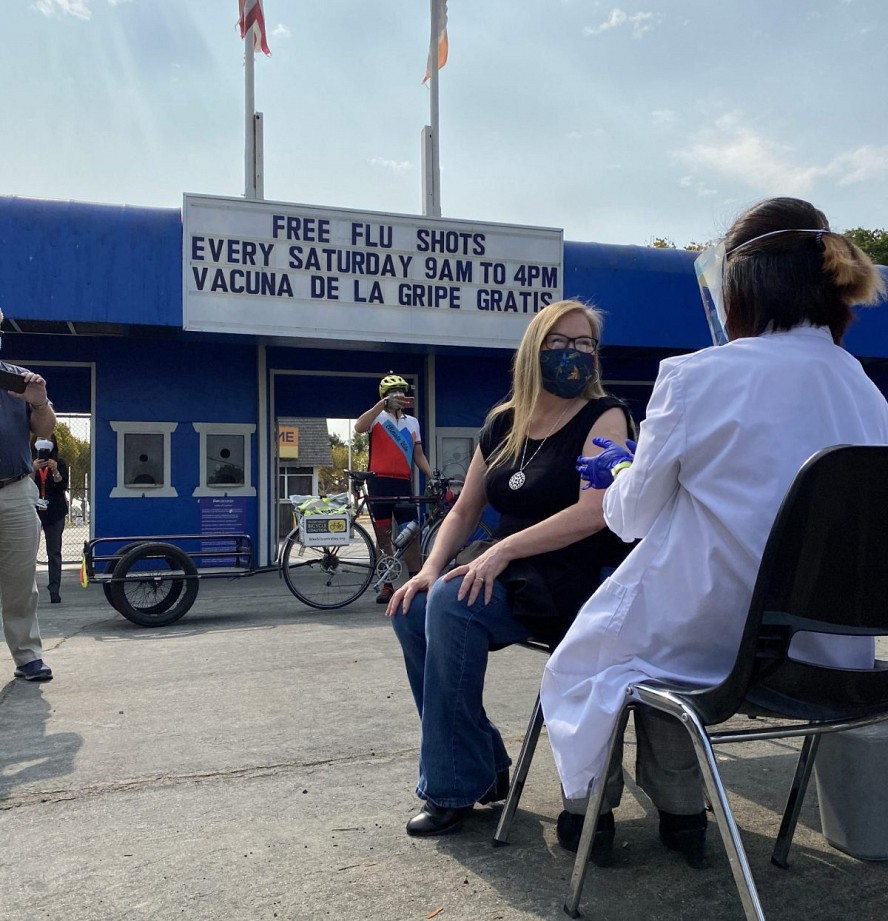 Flu season is here, and the County Public Health Department, CDC, and the American Academy of Pediatrics recommend an annual flu vaccine for all children 6 months and older. Flu shots and nasal spray flu vaccines are both options. They are a safe, effective way to reduce the risks of getting the flu and of a possible severe case requiring hospitalization. It is especially important this year, as the COVID virus is still circulating in our county.*
What are the benefits of getting a flu vaccine?
A flu vaccine can keep you and your child from getting sick.

Flu vaccines can keep your child from being hospitalized or dying from the flu.

Flu vaccination also may make your illness milder if you do get sick.

Getting yourself and your child vaccinated also can protect others




Where can people get the flu vaccine?
Flu shots are available from your regular doctor, pharmacies, and for free at multiple locations listed on Santa Clara Valley Medical Center's 2021-2022 Flu Clinic Schedule. For free clinic information, call (408) 885-5000.
* People aged 12 and up can safely get both a flu shot and a covid-19 vaccine in the same visit.