New Central Kitchen to Expand Child Nutrition
Fresher, healthier meals and expanded nutrition education are priority goals.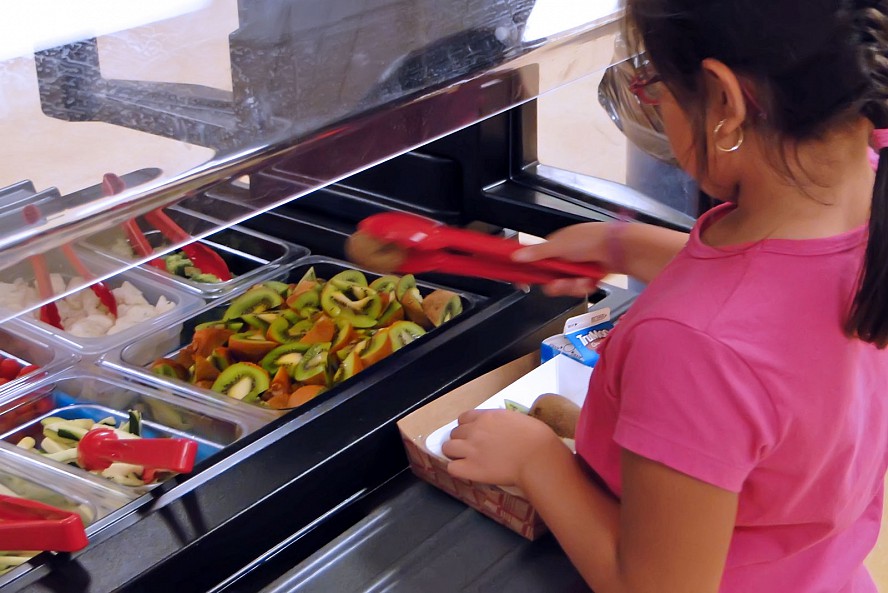 Improved menu features local ingredients, no preservatives
Fresher, healthier meals and expanded nutrition education are priority goals for Campbell Union School District's new Central Kitchen facility, which opened in November. The improved menu features meals made with no preservatives or artificial ingredients and more local produce and ingredients.
"This energy conserving facility, paid for by Measure G school bonds, allows us to improve school meal service, reduce costs, and expand nutrition education to students and families," said Deputy Superintendent James Crawford.
Located on Harrison Ave., in Campbell, the new facility features high-tech and energy efficient heating, cooling, refrigeration, lighting and networking systems.
"We're excited about what we will be able to provide to students now that this facility is open," said Benny Calderon, Supervisor of the Child Nutrition Services program. His program will feature:
Healthier, fresher school meals "from scratch."

No preservatives or artificial ingredients.
More local produce and ingredients.

Improved commodity use.

Cost savings by being able to buy ingredients in bulk.

More nutrition education opportunities.

Field Trips to the central kitchen.
Cooking classes for students/parents.

Expanded Child Nutrition program services for our schools and those in other districts.
The new building also houses other district operation programs, including Transportation, Construction, Maintenance, and Technology services.
In the coming months, after the school meals program is settled into their new operations, students and parents will be able to tour the building.