Acting on School Safety
A Message from Superintendent Viramontez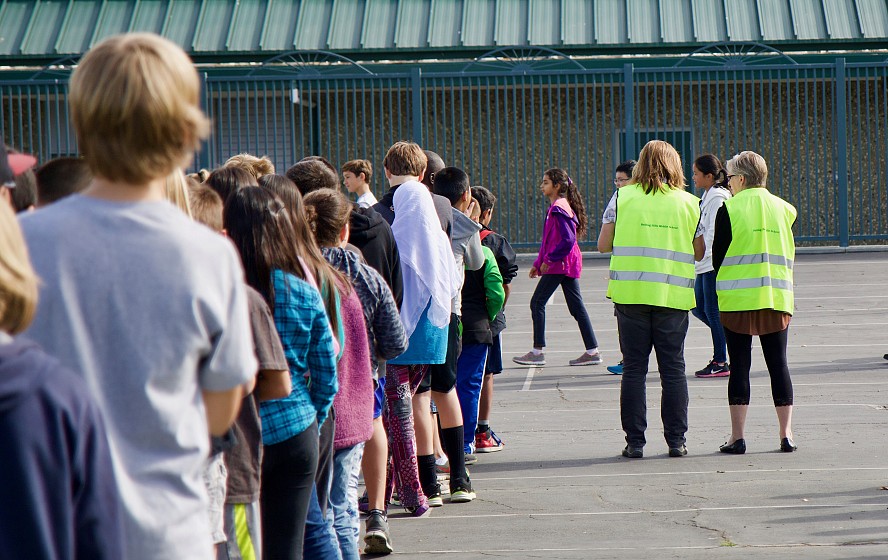 Our hearts go out to our fellow educators and families in Parkland, Florida, and we continue to send positive thoughts and prayers to this community so rocked by the recent, violent attack. When a tragedy of this nature occurs, we also reassess our own preparedness to ensure our commitment to keeping our students and staff safe.
In Campbell Union School District, we have been diligent in our commitment to preparing our staff to ensure our students have a safe and supportive learning environment. In light of this fact, I want to share information on these two topics:
Walk Out vs. Talk It Out
School Safety Procedures
* Download the full letter (English and Spanish) here or continue reading below.
Walk Out / Talk It Out
We are aware that many feel a desire to take an action to advocate for the safety of our students. Many have taken the stance of "enough is enough." While we support families making their concerns and voices heard, we do not feel students missing valuable instructional time sends the desired message to those who can make legislative decisions.
We are encouraging families and staff to consider alternatives to missing school time, including:
Contacting elected officials (leginfo.ca.gov/yourleg.html),
Signing petitions, and
Participating in events outside of school hours, such as the local March for Our Lives event on Saturday, March 24, at 11 a.m., at San Jose City Hall.
Tragedies such as this are challenging for us all, especially in knowing how to talk to our children about these types of events without causing them to worry or become anxious and upset. Talking to your children, listening to them, and reassuring them that they are safe is important. The National Association of School Psychologists offers some pointers for talking to children about violence. A copy is available here (www.tinyurl.com/y6uc45g6) and via your school's weekly online flyers link.
School Safety Procedures
We are very committed to ensuring our students and staff are safe. As a result, we consistently practice a variety of emergency situations, from earthquake to an intruder on campus drills. Our safety procedures, including sign-in and gate procedures, are developed with a safety consultant and in cooperation with local police and fire officials. Our training incorporates the same Incident Command System (ICS) protocols used by these first responders. ICS is a consistent structure and process to provide command, control, and coordination of emergency response. Information about our emergency procedures is also available on our district website at campbellusd.org/emergency.
Our school staff formally trains for these various emergencies monthly and reviews each school site's safety plan each year. We conduct our trainings with our safety consultants in collaboration with police and fire officials.
In addition to training for these emergency events, we also provide supports for students' social-emotional needs. We have multiple layers of school and community-based support systems in place to help students and families in times of crisis. We have school staff, such as psychologists, counselors and therapists as well as our community-based agencies, such as Uplift, First 5, and many other services coordinated through our School Linked Services (SLS) partnership.
We are consistently improving upon our supports and services, and as a result, we are adding two more features to our safety plans:
A confidential Quick Tip service will be available for students or parents to report suspicious, illegal, or unsafe situations.
We are also beta-testing a new app, called ICS4schools, which will provide a fast, efficient and accurate system for reuniting students with their parents/guardians following an emergency situation.
Please know that we are committed to providing schools in which our students are safe, learning and thriving. We will continue to offer trainings, supports and services to meet those responsibilities.
Sincerely,
Shelly Viramontez, Ed.D., Superintendent