All schools are closed, and will reopen May 1st. See UPDATED details and resources for families on the COVID-19 Resources page.
Community Meeting: Oct. 24
A discussion of district boundaries as we prepare to open the new Campbell School of Innovation.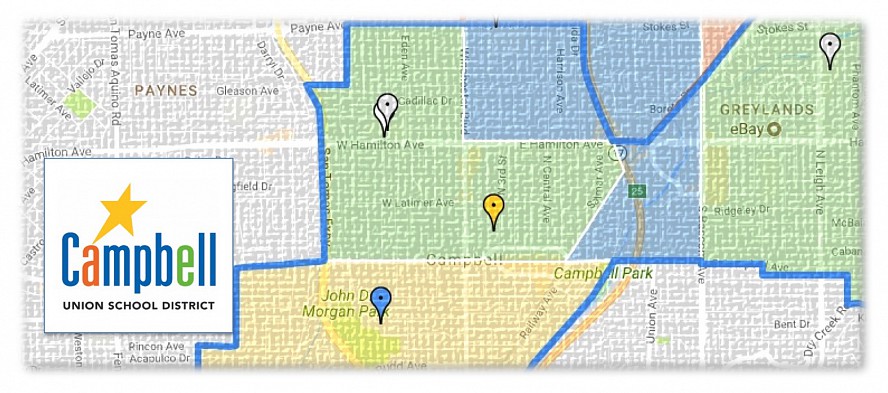 Preview the proposed school attendance area boundaries for the District's new TK-8 school.
Tuesday, Oct. 24, 2017, 6:00 – 8:00 p.m., at the
Campbell Middle School Cafeteria, 295 W. Cherry Lane, Campbell
Spanish interpreting service will be available.
Questions? Email <http://www.privatedaddy.com/?q=AkEbWAFKHmgYTmRED0gWfjVtGBMMeio3Rjlk_713>, or phone 408-364-4200 ext. 6254