District Celebrates California Pivotal Practice Award Winners
Sherman Oaks and District earn state honors for programs during distance learning.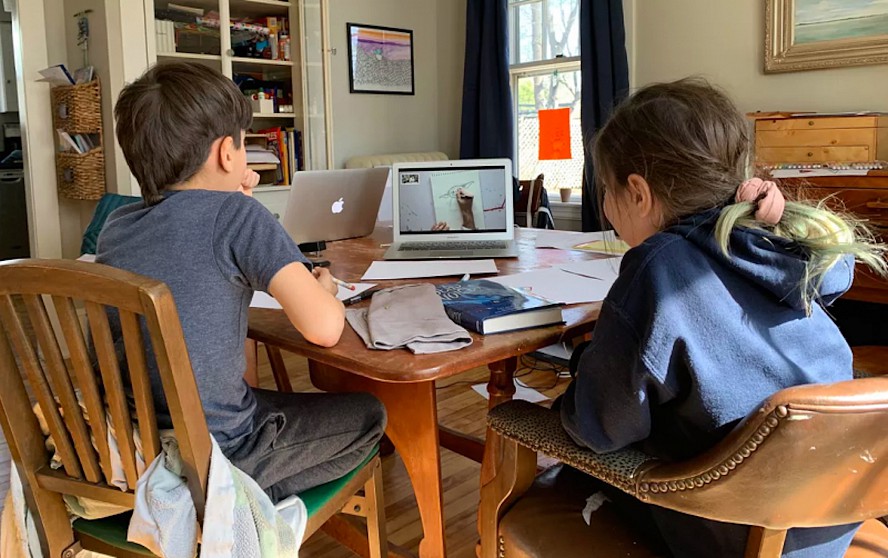 When the pandemic required California schools to switch to distance learning, teachers and families had to get creative about how to reach and educate students. Sherman Oaks and Campbell Union School District implemented two innovative practices that have earned Pivotal Practice Awards from the California Department of Education (CDE).
The Pivotal Practice Awards program is being used this year in place of the California Distinguished Schools (DS) Program. When pandemic disruptions made it hard to collect data for statewide assessments, the CDE worked with education association partners to create the award to honor the efforts of schools and districts that designed and implemented unique opportunities and strategies to support students in a most challenging time. The CDE anticipates transitioning back to the California DS Program in 2023.
Award-Winning Student Support
Monday Morning Gatherings, Sherman Oaks School
The dual language immersion school adapted their weekly Monday Morning Gatherings to a video format that teachers shared virtually. Chromebook and Hotspot distribution ensured that all students had access to these virtual lessons. With the aim of engaging students in learning and supporting their social emotional well-being, the gatherings built community with students and teachers and taught self-regulation strategies from the Toolbox Program. The meetings also reminded students of school behavior expectations and how they could implement those even during distance learning. Everything was aligned to the school's commitments: Be Respectful, Make Good Decisions, and Solve Problems. Each week, teachers' daily lessons included the strategies and expectations of the Monday Morning Gatherings so that students practiced them the entire week.
The result: Student engagement spread to entire families. Families were using the self-regulating strategies because they watched the videos together. The Monday morning videos and many of the new skills for effectively communicating important information have continued since resuming in-person learning.
Wonder Wednesdays, Campbell Union School District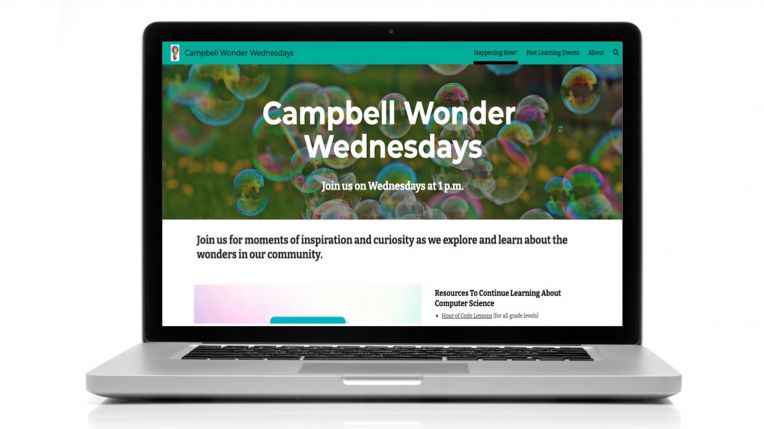 During distance learning, many district families shared that students were feeling disconnected from the local community. We sought ways to provide our teachers with more planning time as they transitioned to distance learning. In response, our innovation and instructional team designed and implemented Wonder Wednesday as a weekly interactive virtual field trip and guest speaker series to augment daily classroom instruction and encourage student engagement. The district hosted the weekly virtual program allowing hundreds of students and families to learn about a new "wonder" in our community.
The result: In addition to adding connection time for students in a multi-age, diverse environment, Wonder Wednesdays created a shared experience for families that sparked further conversations and exploration into personal passions. Students and families were able to connect about a local topic of interest and teachers were able to use the time for meeting and planning their lessons. Many of our parents also volunteered to be Wonder Wednesday guest speakers, sharing their expertise around drumming, book writing and illustrating, rocket engineering, and other passions. Even as students have resumed in-person instruction, the popular program has continued as a monthly feature for our classes.