Reunited and It Feels So Good
Students well-acquainted with and following COVID-19 precautions
Happy greetings, laughter, elbow bumps, and behind-the-mask smiles were the order of the day on Monday, May 3rd, as students, teachers and staff launched the 5-day in-person-learning schedule at schools this week. This is the schedule they will follow for the remainder of the school year.
"Monday was a momentous day," said Superintendent Shelly Viramontez. "After 416 days since learning that we would be closing our school campuses, we finally are able to bring all students back to campus for a full week of in-person learning. It was not an easy undertaking, and I want to thank everyone for working with us to make it possible."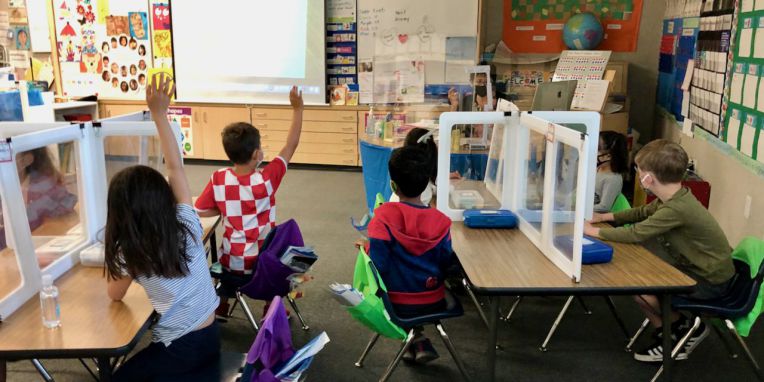 School and district employees gave careful consideration to precautions, such as spacing of student desks and chairs, placement of acrylic dividers, scheduling breaks, and teaching students the routines for cleaning hands and physical distancing. But it was seeing the students lined up, excitedly waiting to enter the classroom and begin learning that touched parents and faculty alike.
Students were excited to physically see the students from the other cohort. "This feels like it's supposed to be," said one elementary school teacher as she watched students line up to enter the classroom. "Thank you for being here for the kids," said the parent of a kindergartner. "It's good!" said a happy second grader as she dashed off for her turn on the slide.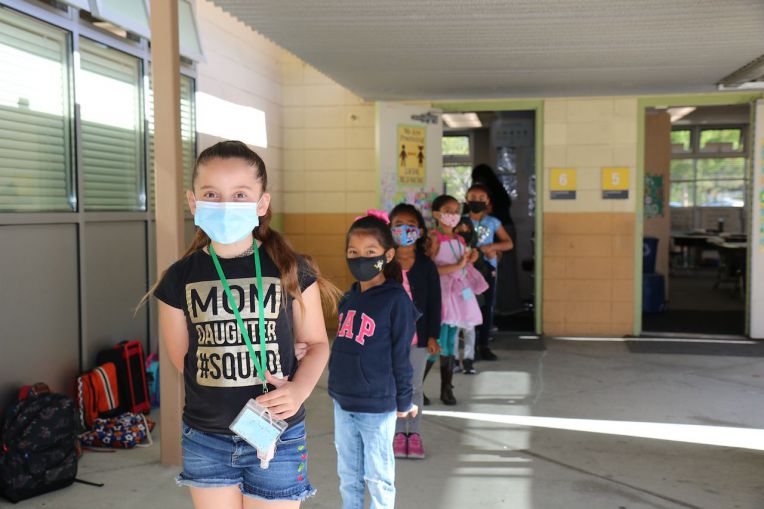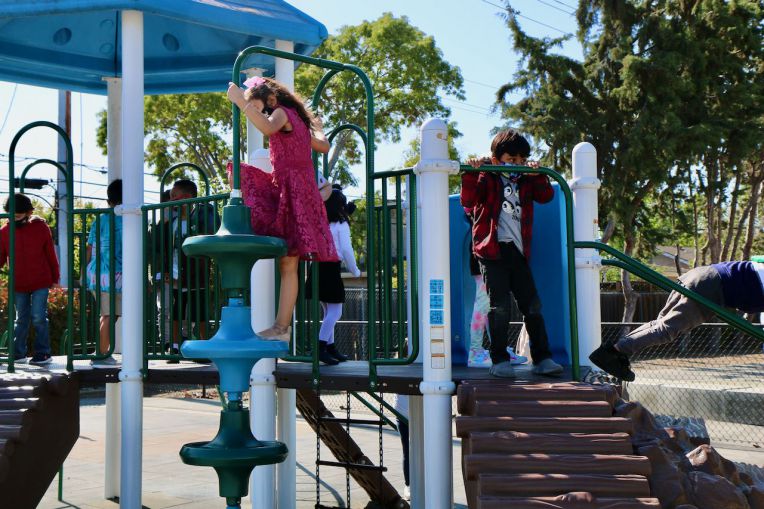 .