Students Address Global Issues in TEDx Student Talks
School event covered students' research and ideas about real-world social and scientific issues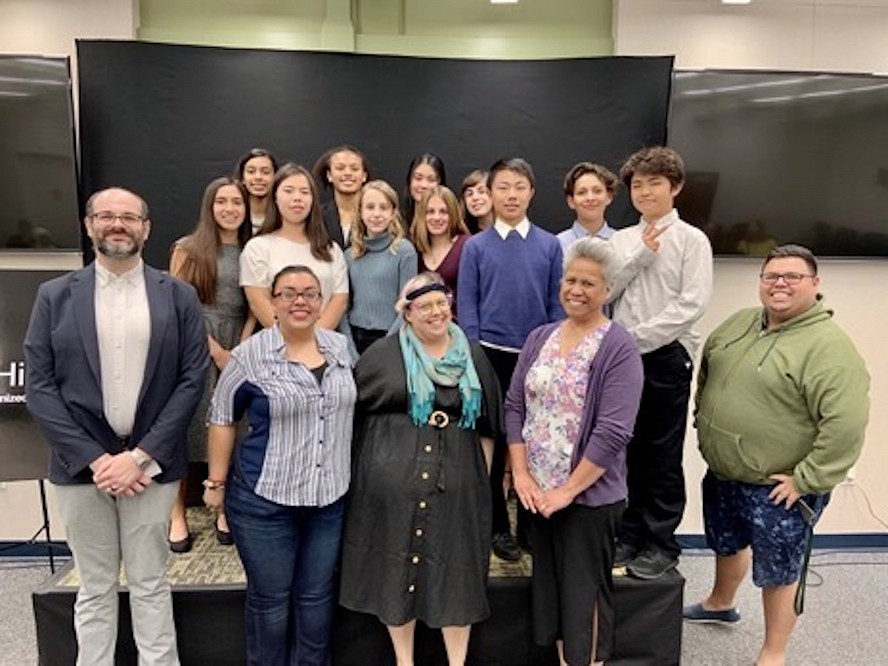 Eleven Rolling Hills Middle School students, pictured here with their teachers, launched the school's first TED-Ed Student Talks this week as family, friends, teachers and administrators watched from the audience.
The TED Student Talks Program supports students as they discover, explore and present their big ideas in the form of short, TED-style talks. The middle schoolers' presentation topics covered their research and ideas about a range of real-world social and scientific issues.
The student presenters and their topics were:
Yaoci Gamboa, How does Vegetarian/Veganism Affects Animals and the Environment?
David Kim, The Truth About Lie Detectors
Isaiah Farfan-West, The Immigrants Struggle
Gwendolyn Geiman, The Colonization of Another Planet
Kendall Albrecht, How AAC Enhances Communication
Kevin Liu, Balance of Language for Multilingual Students
Jessica Toliao, Digital Isolation
Kiarra D'Arcangelo, Promoting Female Athlete Well-Being – Addressing the Female Athlete Triad Condition
Ai Kihara, The Hidden Truth of a Ballerina
Sarah Moore, The Relationship Between Teen Body Image and Media
Siara Nason, Jane Austen: A Juvenilia Feminist
Details about when and where to view the RHMS TED talks online will be available soon.