STEAM Lessons Get a Boost from Volunteers
Assistance League volunteers add learning opportunities at Rosemary.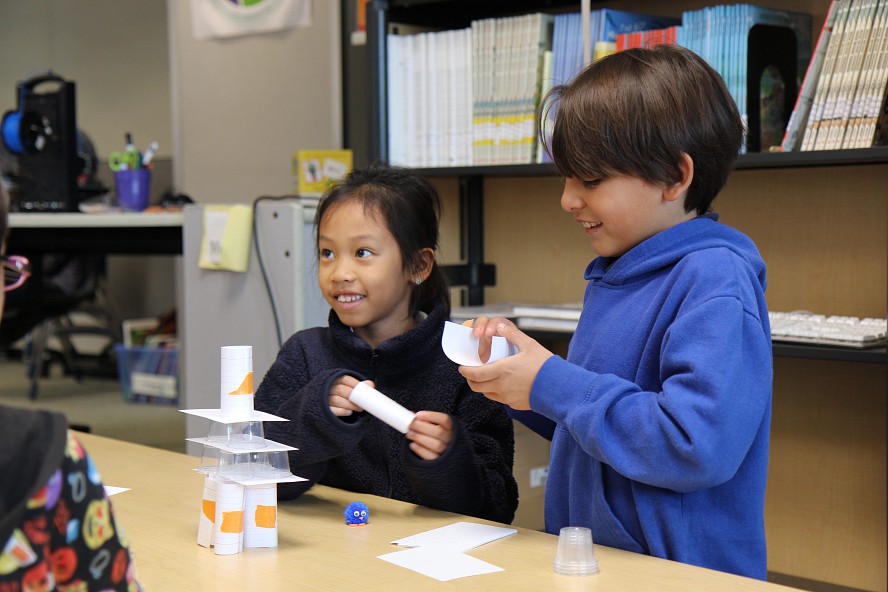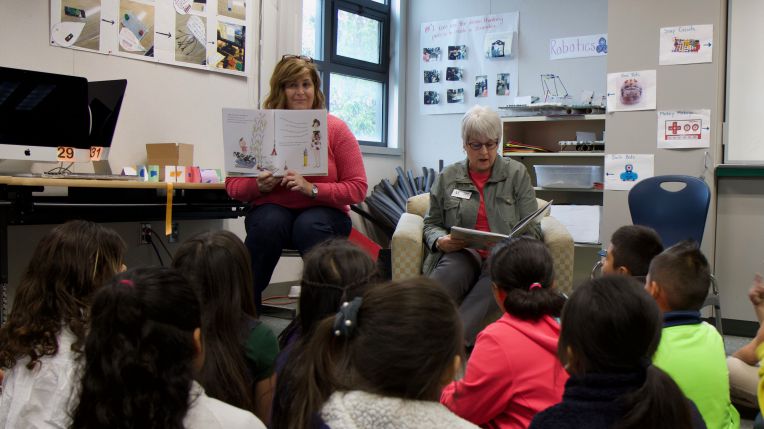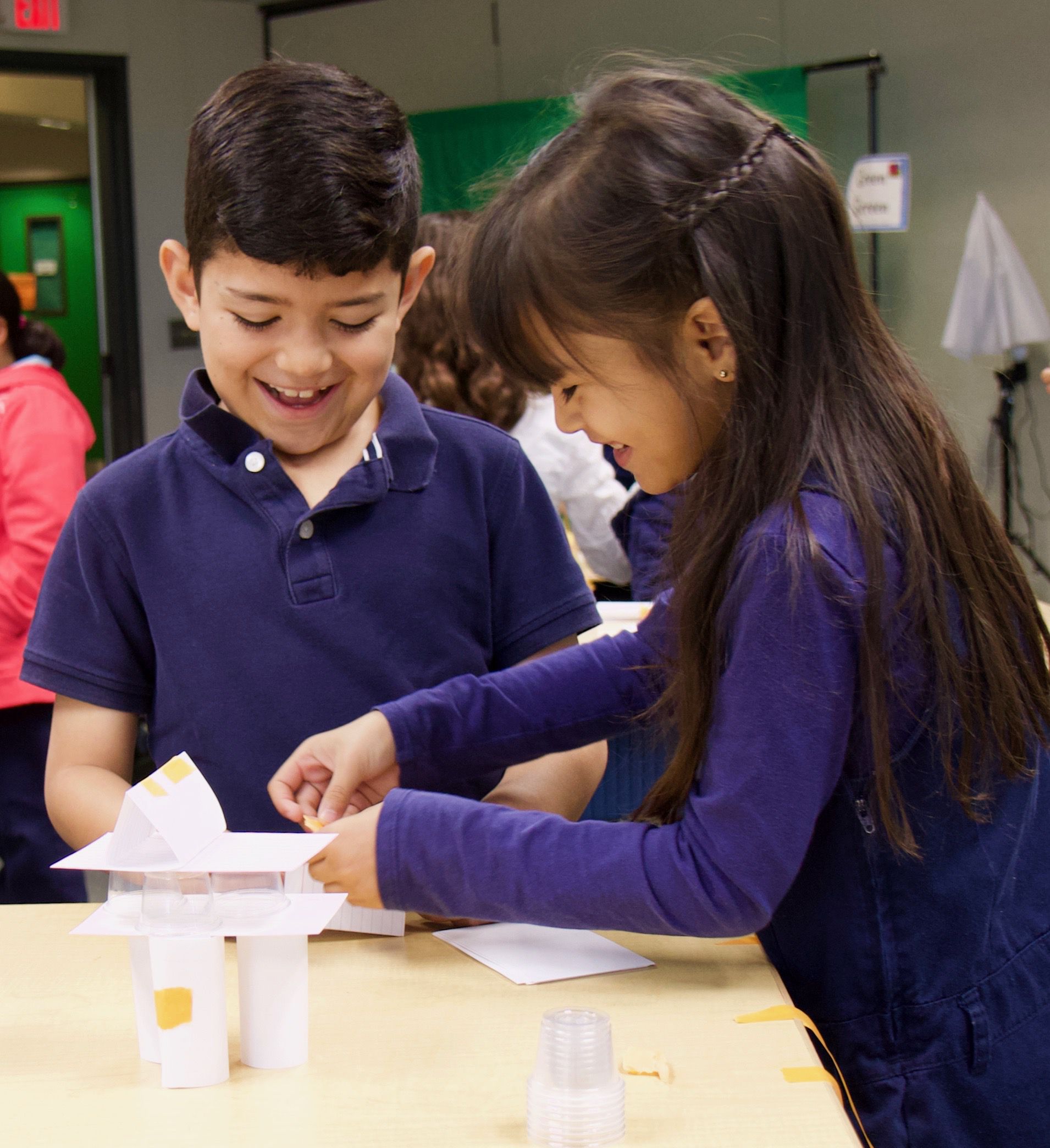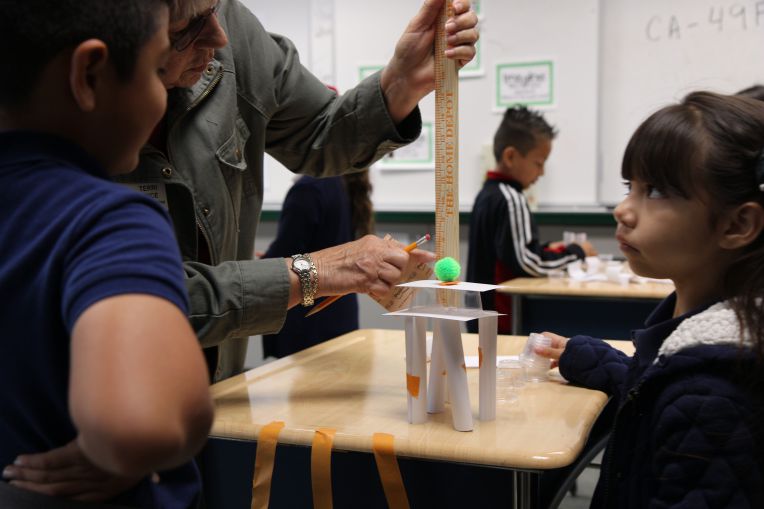 More Rosemary students have the chance to be innovative, collaborative, and critical thinkers as they participate in lessons that combine science, technology, engineering, arts, and mathematics (STEAM).
The Assistance League Los Gatos-Saratoga now provides an enhanced (district-approved) curriculum and materials for helping students to think like engineers, architects, and more.
This week's lesson (pictured here) has students working in pairs to build tall and stable structures using every-day items. After hearing the story of Iggy Peck Architect, they learned about how triangle and cylinder shapes affect building construction and incorporated them into their towers.
The Assistance League Los Gatos-Saratoga has provided a wide range of support to Campbell Union School District students and schools over the years. The group plans to expand this new STEAM offering to Blackford Elementary School next year.