Lessons that Stick: Frog Exhibition
Interdisciplinary lessons get Rosemary students excited about science, art, language, and fly-catching amphibians.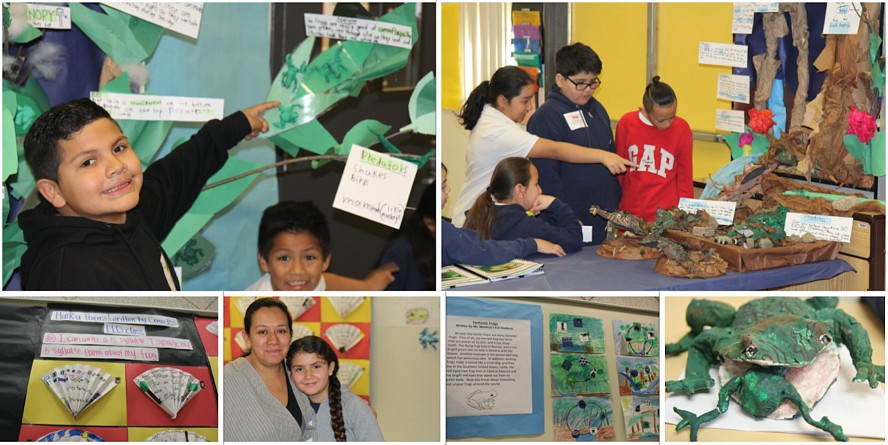 Rosemary third graders were hopping with excitement as they showed parents and other visitors the extensive work they did for the annual Frog Exhibition. The event culminates weeks of research, writing, creating and learning about the creatures' life cycles, habitats, and the adaptations that help them survive in the wild. Students gained presentation and study skills as they prepared original podcasts, sculpture, poetry, artwork, research, and trading cards about the fabulous amphibians. Those are lessons that stick. Ribbit!