All schools are closed, and will reopen May 1st. See UPDATED details and resources for families on the COVID-19 Resources page.
Plan a Safe Route to School
Schools are starting a new year, and more children will be walking and rolling in neighborhoods.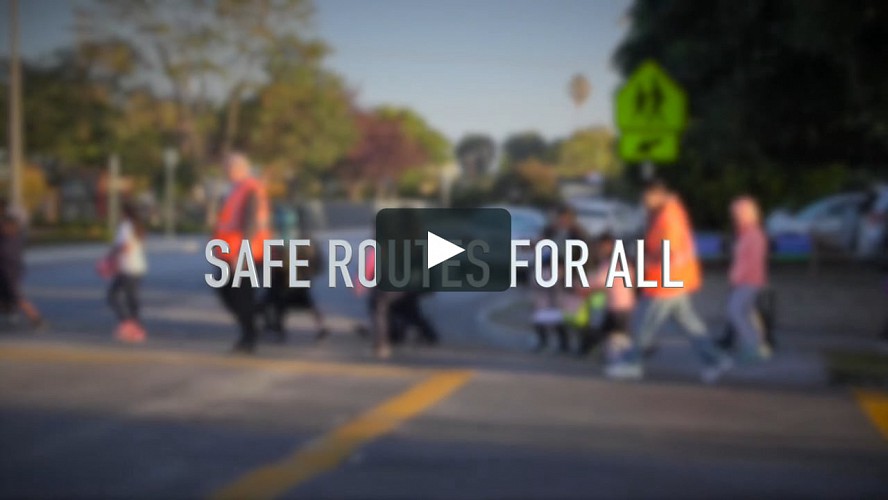 Student safety is paramount to us—both in school and out. Through our partnership with Santa Clara County's Safe Routes to School program we are making school zones safer for students and families as they walk, bike, skateboard and ride between school and home.
We hope you'll join us. Watch your school's weekly e-news for details about the next Walk-n-Roll event. This video explains more about Safe Routes to School.