Safely Educating Students
Message from the Superintendent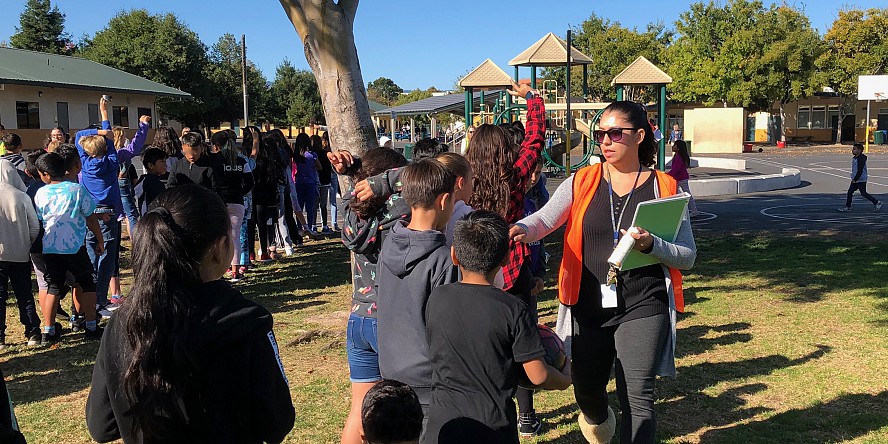 The news of yet another school shooting, this time in Nashville, Tenn., is shocking and sad. Our hearts go out to the victims, their families, and the community affected by this senseless and tragic act of violence.
As parents, teachers, and family members, we know that our students look to us for reassurance that they are safe and that we are doing everything we can to keep them that way. To help you with questions you may encounter, I want to share with you the proactive measures we take at school to ensure staff and student safety.
In addition to emergency drills, security cameras, locked gates, interior locking doors, and notification systems, we work with law enforcement and community partners to assess and improve our safety protocols. In collaboration with safety consultant ICS4Schools, we train employees in the incident command system (ICS) used by first responders to provide effective and organized ways to manage crises, and communicate and synchronize our response efforts.
Our QuickTip information line allows individuals to email or phone in confidential reports of suspicious activity, vandalism and threats. <http://www.privatedaddy.com/?q=c0dMX2hBU0hYUDhJflNPbk93X0kue29BVFppdA-3D-3D_713> or 408-341-7171.
To support students' emotional well being, we also employ professional counselors and have district Crisis Response Teams for each school. To help families at home, these professionals encourage parents to listen to their children's questions, validate their feelings, and provide age-appropriate information about what happened. They also suggest being mindful of the media coverage and to limit exposure to graphic or disturbing images.
Ensuring the safety and wellbeing of students and staff has taken on a heightened reality in today's world. We will continue to make educating students safely our top priority.
Resources: