San Jose Council Celebrates Principal Schmaedick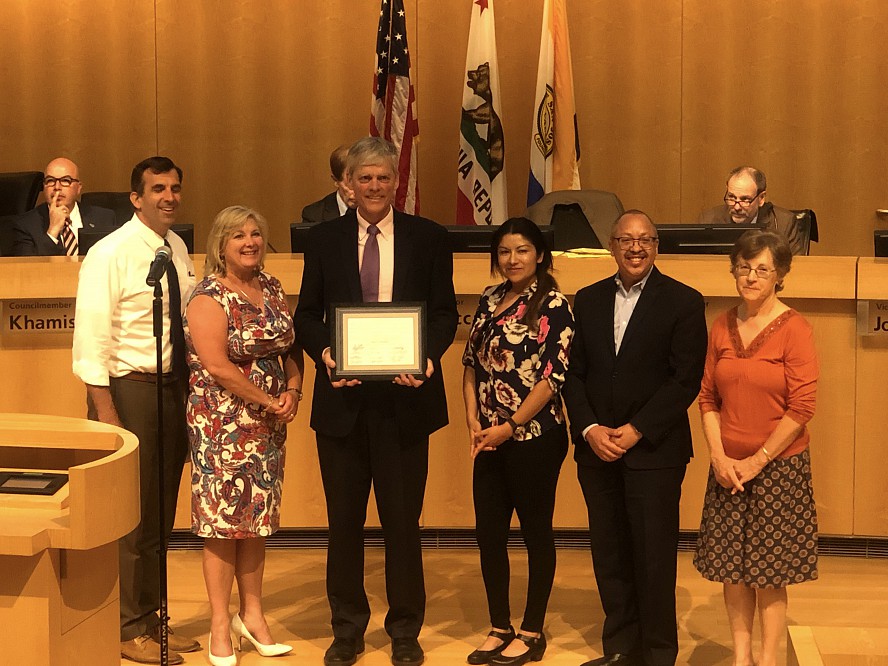 At its June 11 meeting, the San Jose City Council formally recognized Rosemary Elementary School Principal Brian Schmaedick for his dedication to Project Hope and the Cadillac Winchester Neighborhood Association.
Mr. Schmeadick is retiring this month after 25 years of working in education, the past seven as Rosemary School Principal. His experience includes positions in teaching and school and district-level administration, serving in the Peace Corps, and working as a coordinator for HOPE Rehabilitation Services.
"Brian is an exceptional person and exceptional educator," said Superintendent Shelly Viramontez. "He is dedicated to making the world a better place for children and families, and his enthusiasm makes others want to join in the effort. We will greatly miss him as part of our Campbell family and take confidence in knowing the staff and community will continue the important work for the Rosemary community ."
Mr. Schmaedick, a San Jose resident, enjoys gardening, cycling, and reading. He and his wife are looking forward to traveling to Spain in the fall.