Monroe Students Excel in Scholar's Cup
Monroe students plan to go global this summer in Scholar's Cup academic competition.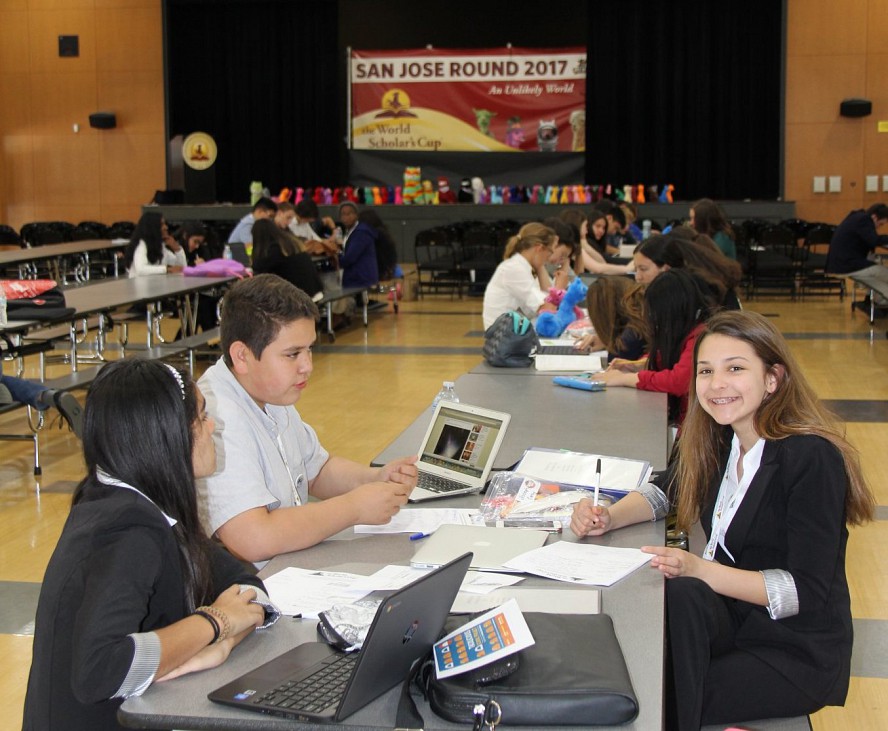 It's a proud moment for Monroe Middle School and its World Scholar's Cup team. Team Monroe worked hard, competed, and earned a spot in the event's Global Challenge in Hanoi, Athens, or Cape Town this summer!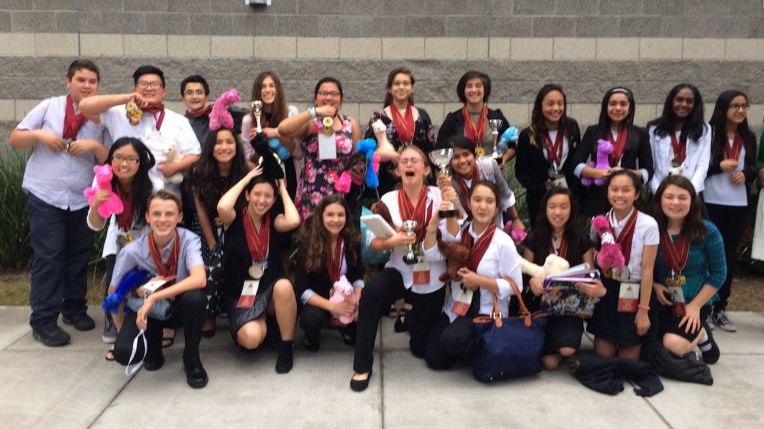 The World Scholar's Cup is an international team academic competition. Teams of three compete in four different events: Team Debate, Scholar's Bowl, Collaborative Writing, and Scholar's Challenge. (scholarscup.org)
Plans for travel and accommodations at one of the overseas events will be happening over the coming weeks.
Pictured here are the winning Mavericks enjoying a moment of elation after the competition. Congratulations Team!