Recording Software Partnership Takes Learning to Next Level
An innovative approach expands music instruction 
Thanks to a new partnership, students across the district are using a new audio/recording program to create music and more. And they love it!
"When I learned about Soundtrap, a subsidiary of Spotify, in schools, it seemed like a great fit for our goal of providing innovative real world experiences. It gives our students another way to be creative as they demonstrate their learning through podcasts and music in relevant and engaging ways," said Superintendent Shelly Viramontez.
The district was able to leverage some of its Art Block Grant funds to contract with Soundtrap and provide site licenses for all of its schools, she added.
Soundtrap is a secure, cloud-based recording platform that works on all operating systems. Students at several schools are using it to create music, develop podcasts, collaborate on projects, and take presentations to a new level.
Sherman Oaks Music Teacher Jay Mason uses the software to reinforce the musical skills on ukulele, such as rhythm, melody, harmony, and song structure. "It makes it very easy to introduce students to music composition and production," he said. "And it has been a great tool to introduce students to the basics of content creation rather than consumption."
"Students love it," said CSI Teacher Misty Kleusner. "My favorite part is that they want to revise their "work" (the recording) to improve it. They also are great with self-directed learning, using video tutorials on how to do different skills to create their podcasts, and teaching one another when they discover new things or someone who needs help."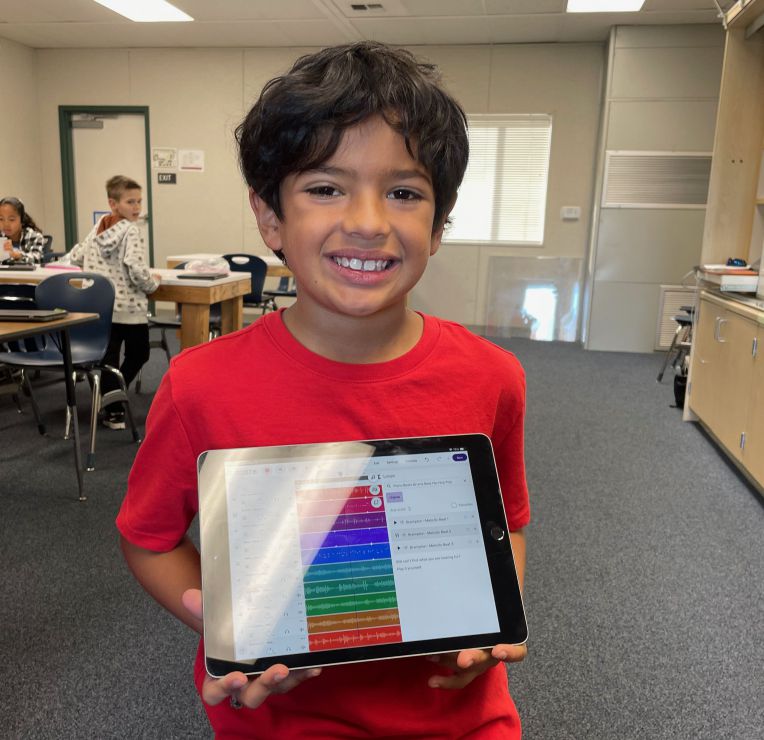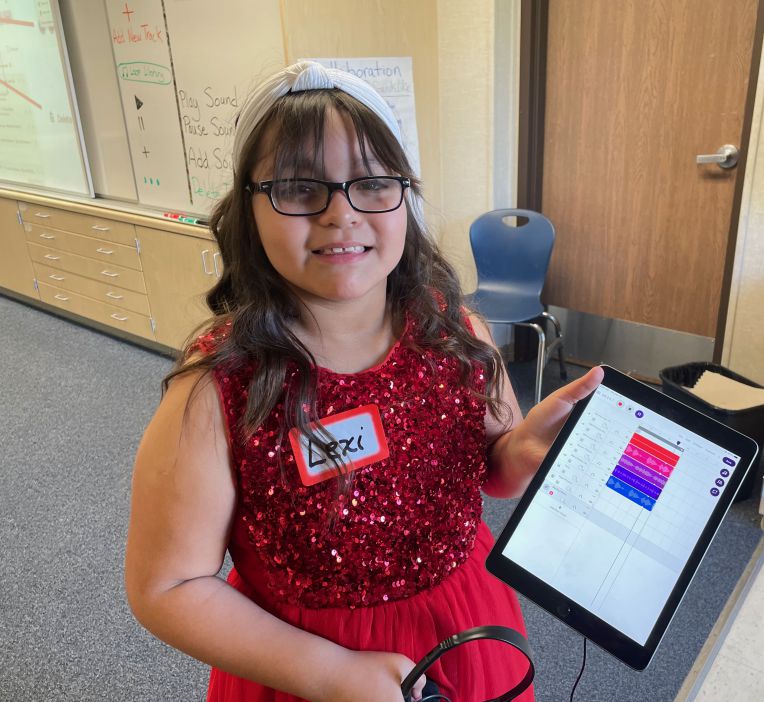 Roman, a Blackford second grader, beamed as he showed how many tracks he created. "It's cool, because I like to make music," he says. His classmate, Lexi, said "I like singing and dancing, and I get to make my own music with it."
"The kids love sharing the cool stuff they've created," said Innovation Teacher Jonathan Natividad. He sees many applications for using the software in any grade. "With math facts, you can count beats and measure time. For English, you can practice long and short vowel sounds and put them to music. It can be used in so many ways that engage students in what's being taught."