Athletes Compete at Special Games
A day of positive achievements sponsored by Kiwanis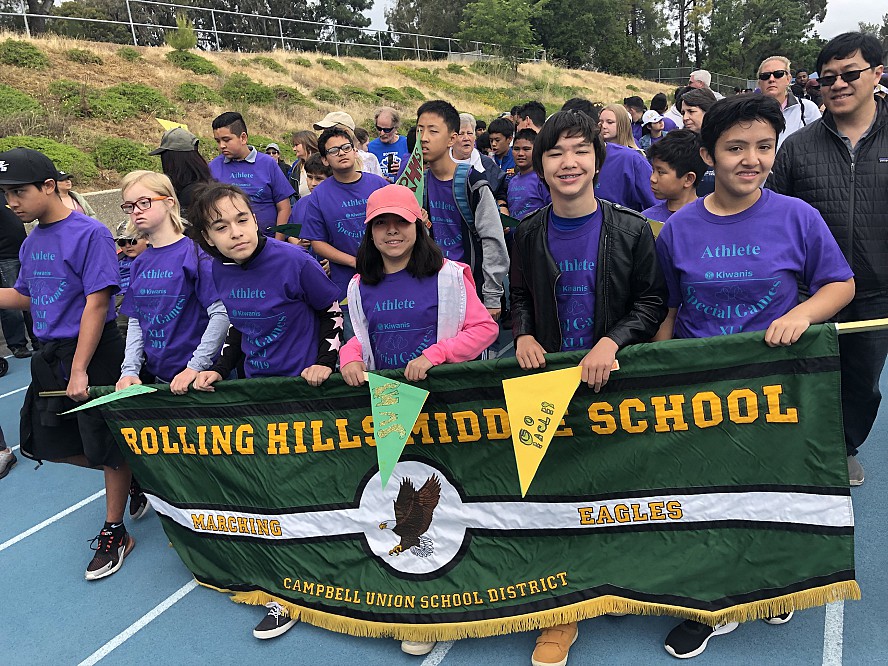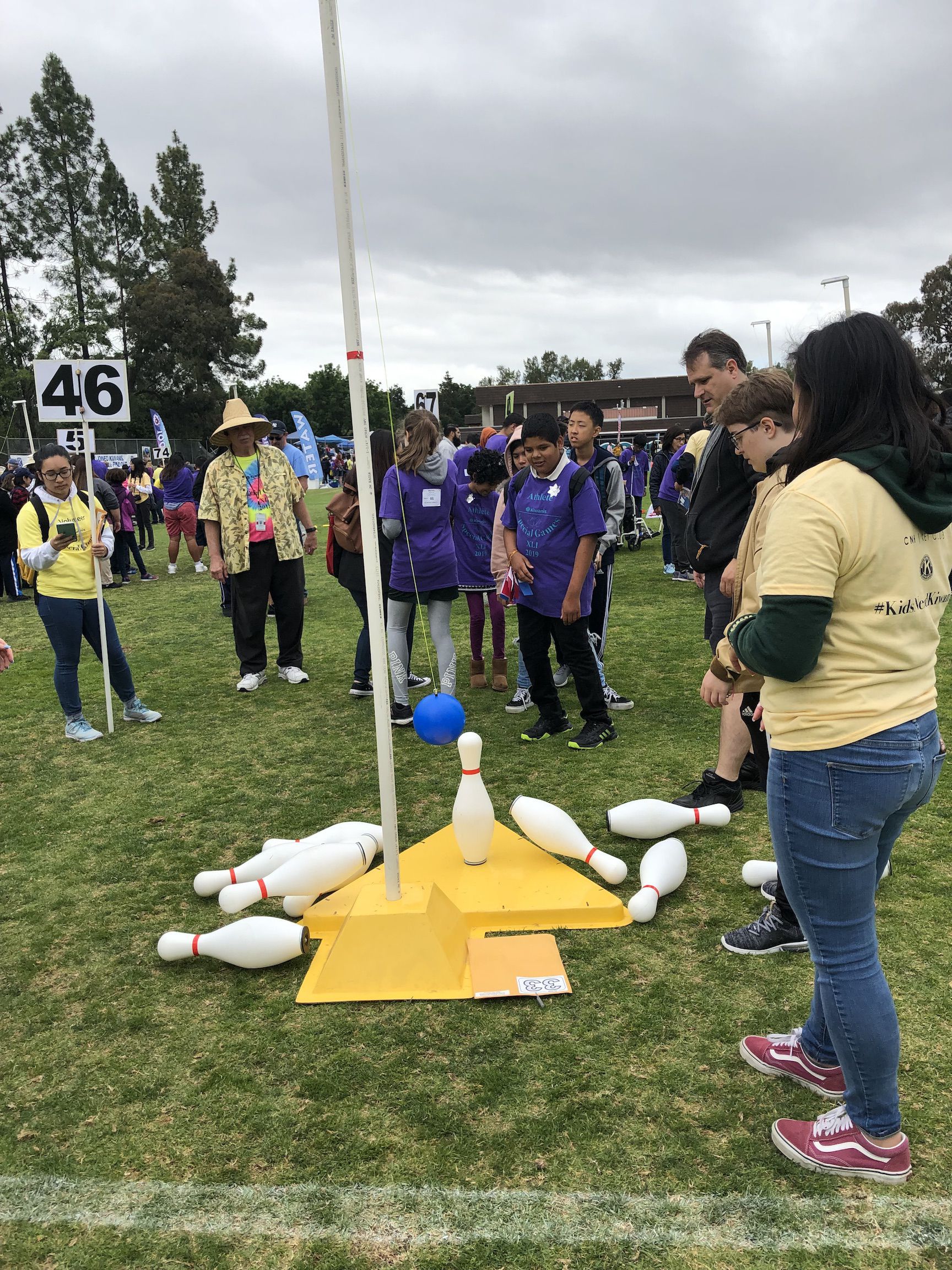 Forest Hill Elementary and Rolling Hills Middle school students were among the more than 900 children with special needs who participated in this year's Kiwanis Special Games event at West Valley College. There were 18 events laid out within the college stadium, covering a wide range of skill levels. Arriving groups were formally and officially greeted as they participated in an opening procession. They proceeded to their events, where they were coached and then recognized with an awards ceremony after each contest.
With the help of volunteers, the student athletes from our schools schools experienced a day of positive achievements.
The Kiwanis Special Games were created to address the physical and emotional needs of the substantial number of extremely challenged children in the schools of our region. The Games were first organized in 1979 by two Adaptive PE teachers and Los Altos Kiwanian Walter Chronert. Over the years, the Games flourished from modest beginnings to the regional event they are today.