Special Winter Games Promote Inclusion
Highlights from Campbell Union School District's Special Olympics Partnership Program Unified Sports Event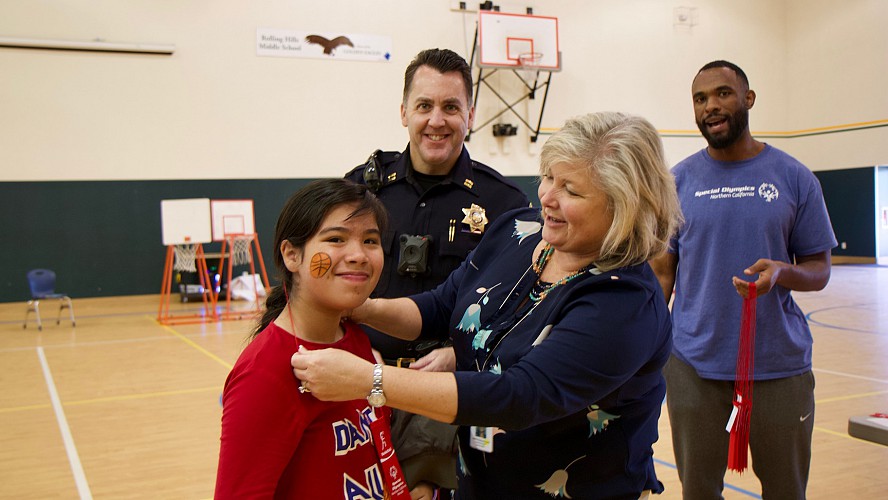 A partnership with Special Olympics of Northern California Schools Partnership Program is bringing unique education program opportunities in schools CUSD students, from preschool to 8th grade.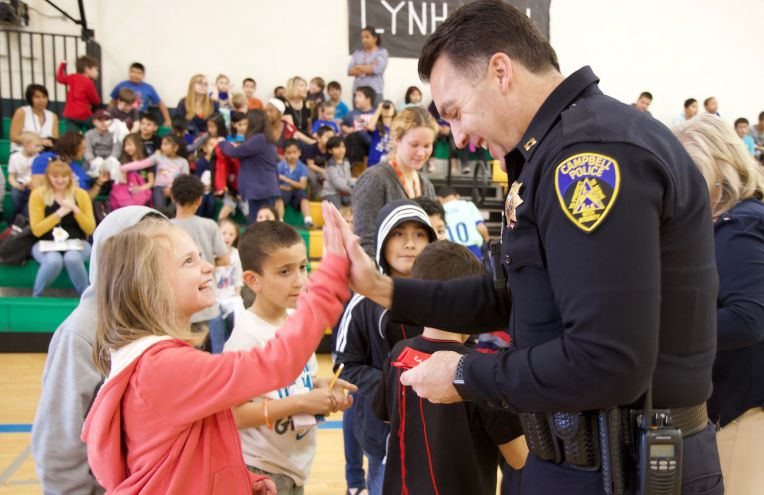 "The impact that Special Olympics makes on our athletes goes far beyond the playing field of sports. It embraces the playing field of life," said Special Education Director Chiara Perry. "By participating in Special Olympics, the athletes gain confidence and self-esteem in their abilities which helps to make them contributing members in their communities."
The Special Olympics Schools Partnership Program uses sports and education programs to unify young people and promote school communities where all young people are agents of change – fostering respect, dignity and advocacy for people with disabilities. CUSD will be hosting a total of four Unified Sport Events through a grant from the Special Olympics organization this year.
On February 7th, CUSD hosted a basketball event at Rolling Hills Middle School. More than 140 students in Campbell Union School District's special education programs joined their general education peers in multiple rounds of basketball, as fans cheered in the stands. The student athletes represented Forest Hill, Lynhaven and Rolling Hills Middle schools.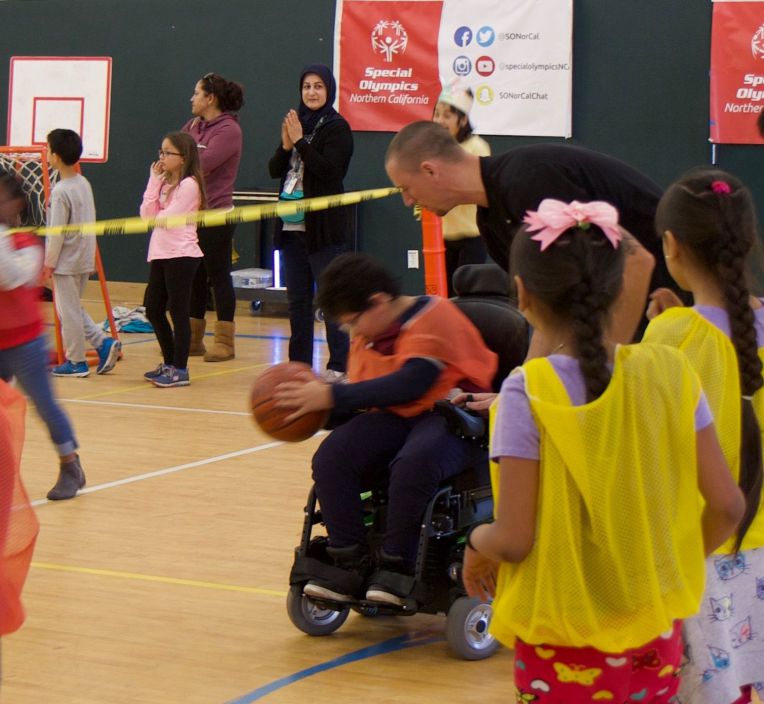 "This is an opportunity through sports and whole-school involvement to promote inclusion and showcase our student athletes," said Program Coordinator Maggie Spehar.
The events are being well-received by the special education students and families, some of whom are brand new to organized sports. For students, inclusion activities like these build confidence, empathy, and a stronger sense of community.
The next district-wide athletic event will be held May 30th, and students also plan to participate in the regional Kiwanis Special Games on May 18th.