R-i-v-a-l-r-y at 2018 Spelling Bee
A friendly competition took place Jan. 30th as CUSD middle schoolers vied for the coveted District Spelling Bee trophy.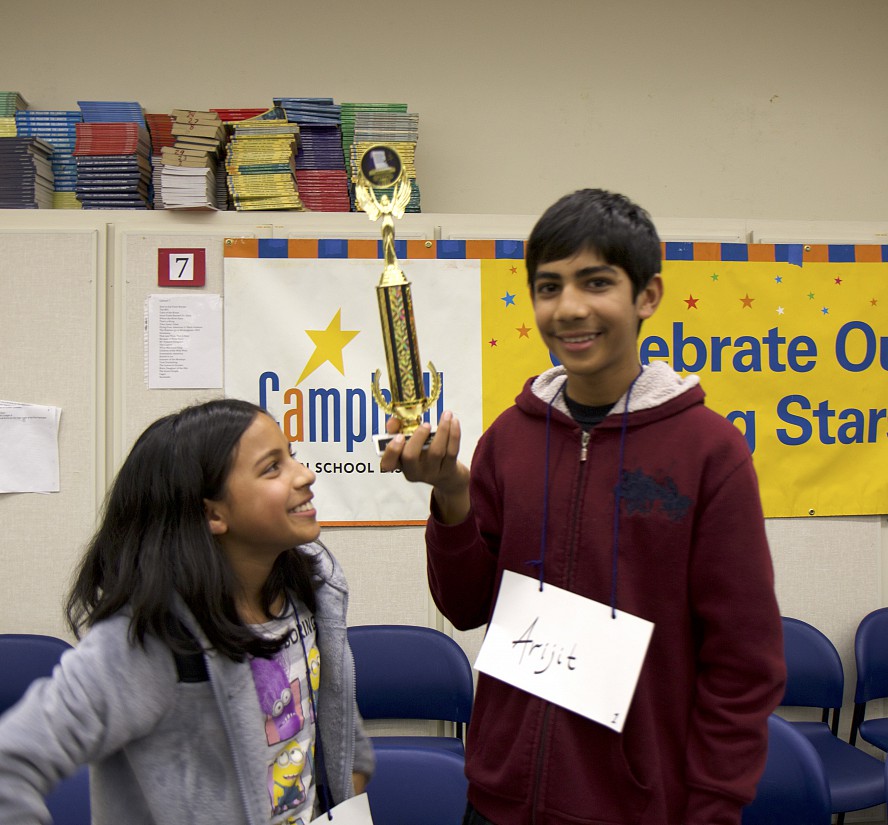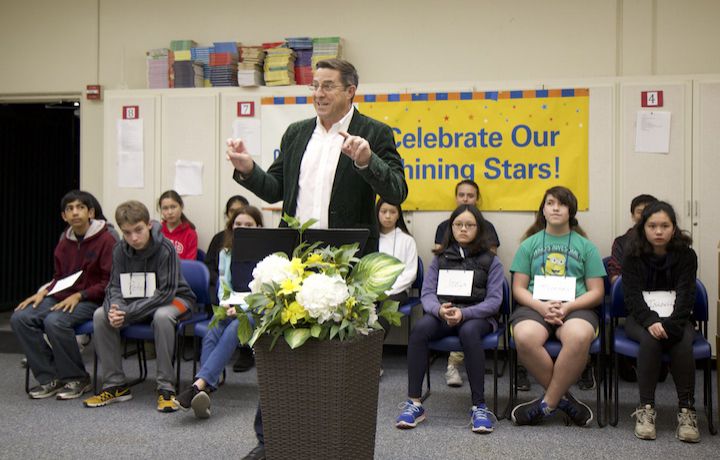 Rolling Hills Middle School 8th grader Arijit and his younger sister, Shreya, were the final two of the 15 top middle school contestants in the 2018 District Spelling Bee.
The bee went 17 rounds, and Arijit won with the word "counterfeit." He also won the 2017 Bee, making him the first to win in two consecutive years. Congratulations to all!