STEAM Education Expands This Year
With STEAM, we're exploring new ways to prepare students for college and career success.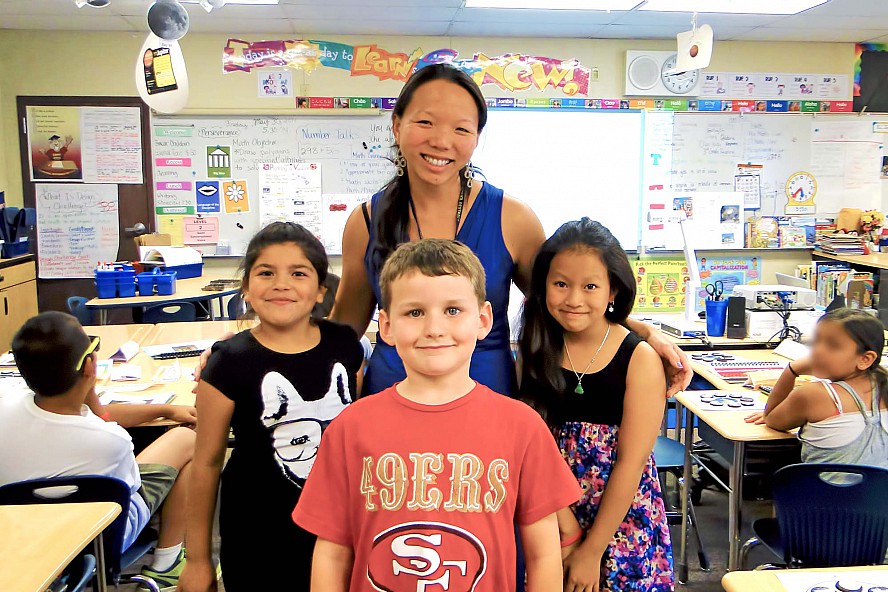 More STEAM Lessons Coming to Elementary and Middle School Classrooms
In Campbell Union School District, we're exploring new ways to prepare students for the future. An example of our commitment is our focus on STEAM education.
STEAM—Science, Technology, Engineering, the Arts, & Mathematics—is more than just the subjects in its name. It's about blending those disciplines in ways that promote collaboration, communication, critical thinking and creative problem solving. It brings real-world application to classroom learning.
We are bringing those real-world experiences to students through our partnerships with local business professionals in STEAM-related fields. This year, we will continue our successful partnership with the Montalvo Arts Center's Teaching Artists program, and we are excited about our new partnership with Lockheed Martin engineers.
These role models and industry professionals co-teach with us to provide meaningful and engaging lessons that combine science, technology, art and math in solving real-world challenges just as we grown ups do. Students will examine the problem, explore the possibilities, engage in collaborative conversations and create innovative solutions to problems.
The students in last year's STEAM-powered lessons loved it!
This year, our teachers will provide STEAM lessons that have students "think like an engineer" or a scientist or an artist. Students will use critical-thinking, communication and technology as they work together on solving problems and start to see how their studies can support their aspirations.
Whether you are a teacher, a parent, or a businessperson…isn't that what you want to see in the students of our community?
If you are interested in being a STEAM partner, please contact the Campbell Union School District Superintendent's office.