4th Grader is International Programming Olympiad National Stage Winner
Student Hari G. earned high honors this summer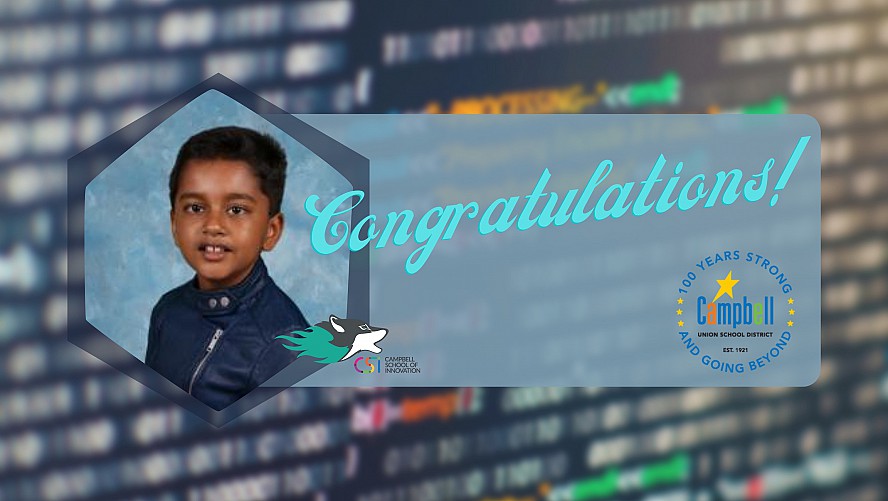 The Campbell Union School District congratulates Hari, a fourth grade student at CSI who this summer won the first place in the national consolidated stage of the International Scratch Programming Olympiad for 2021. The event is a combined competitive stage for USA, Canada and a several other countries. In September, he will compete with the winners from other countries for the final leg of the competition.
"I love hearing how our students are taking initiative to follow their own passions," said his teacher, Amanda Haughs, when she learned of Hari's achievements.
As if being a programming olympiad weren't enough, Hari also was shortlisted among thousands of applicants for the Silicon Valley Mentorship program (an international competition) to design and code his own app. His soon-to-be-published app is called Muni, and it helps the user to quickly and easily build curated stories within the community.