On Equity and Helping Students Thrive
A statement about the death of George Floyd from Superintendent Shelly Viramontez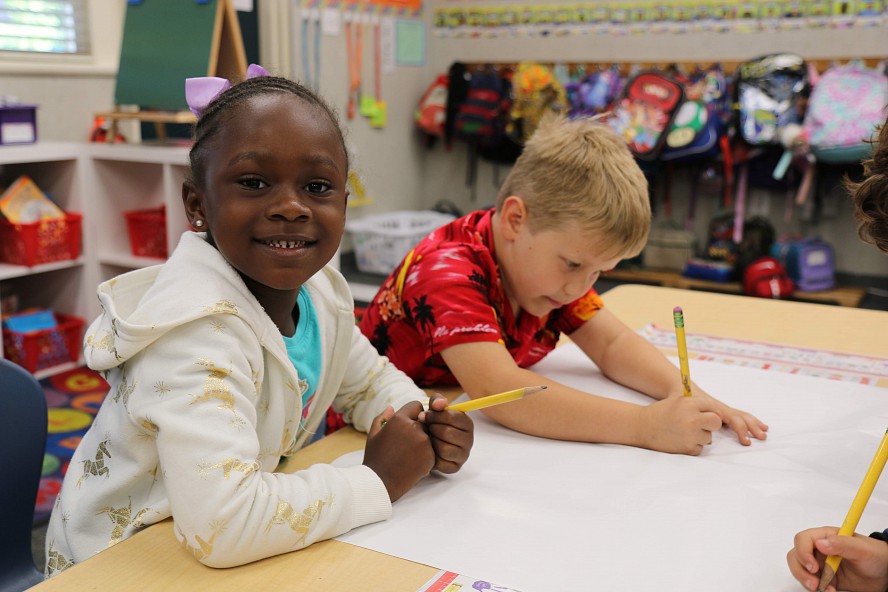 Emotions around the senseless death of George Floyd are many. Among them: Sadness, Impatience, Anger, Resolve. And it is especially difficult as we also face a pandemic and economic crisis. This is a critical time to reflect on what it means to champion equity, to meet the needs of the whole child, every child.
Our Governing Board set a vision for our district to be "a model for innovative programs and instruction that engages, empowers, and inspires all children to feel safe and thrive."
We take that vision seriously, and the circumstances around George Floyd's death are the latest reminder that there is still much more work to be done.
We must reexamine our systems and policies and make the changes needed to advance equity. We must look again at how we can do more cultural appreciation of all who are represented in our system and be more intentional about ensuring our students see themselves reflected in the stories of heroes who made a difference in history. We want them to see themselves as part of that difference as well. And we must continue to be part of changing the implicit biases that have existed for too long in society.
Situations like the death of George Floyd create frustration as we once again realize we are not learning the lessons of history.
In Campbell Union School District, we take the charge of educating the youngest members of our community to heart. Together with our Campus Collaboratives and community partners, we work to clear obstacles to student learning—from curriculum and technology, to health and wellness and everything in between. We will continue to give our students a voice in their education, and continue helping them attain important skills so that they may live in a world that engages, empowers, and inspires all children to feel safe and thrive.
No one is born hating another person because of the color of his skin, or his background, or his religion. People must learn to hate, and if they can learn to hate, they can be taught to love, for love comes more naturally than its opposite. ~Nelson Mandela