To You with Thanks
A video message of appreciation from the Superintendent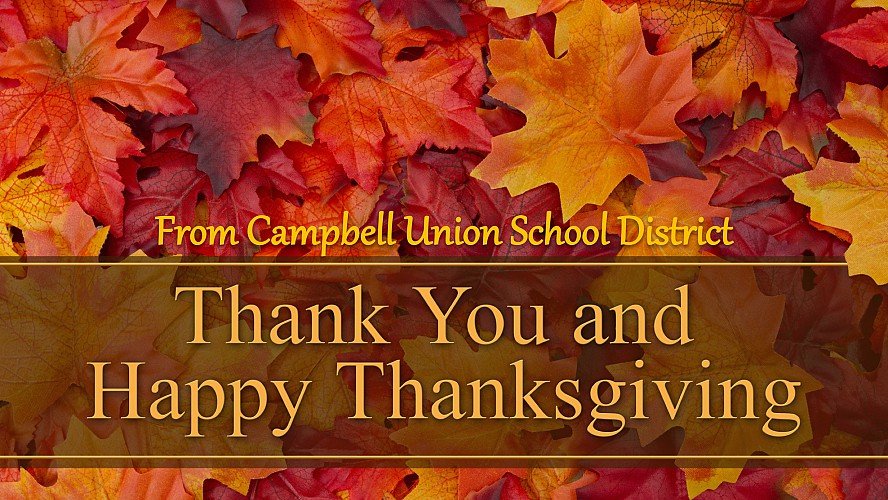 Superintendent Shelly Viramontez sends a video message of appreciation to the Campbell Union School District community for all that families, friends and employees do for the more than 7800 preschool-through-8th-grade students. With just over 60 school days completed, and after the challenges of the past week, we are more thankful than ever to everyone in our district's community for their support of ALL of our students.
Schools will reopen on Monday, November 26th!
La Superintendente Shelly Viramontez envía un mensaje de video de agradecimiento a la comunidad del Distrito Escolar Unido de Campbell por todo lo que las familias, los amigos y los empleados hacen por los más de 7800 alumnos desde preescolar hasta 8vo grado. Con un poco más de 60 días escolares terminados, y después de las dificultades de la semana pasada, estamos más agradecidos que nunca a todos en la comunidad de nuestro distrito por su apoyo a TODOS nuestros estudiantes.
¡Las escuelas reabrirán el lunes 26 de noviembre!