Community Has Voice in Transforming School
Students had equal say as adults as more than 100 parents, students, staff and neighbors gave input at a March 23 community forum about creating a new Preschool–8th-grade school in the District.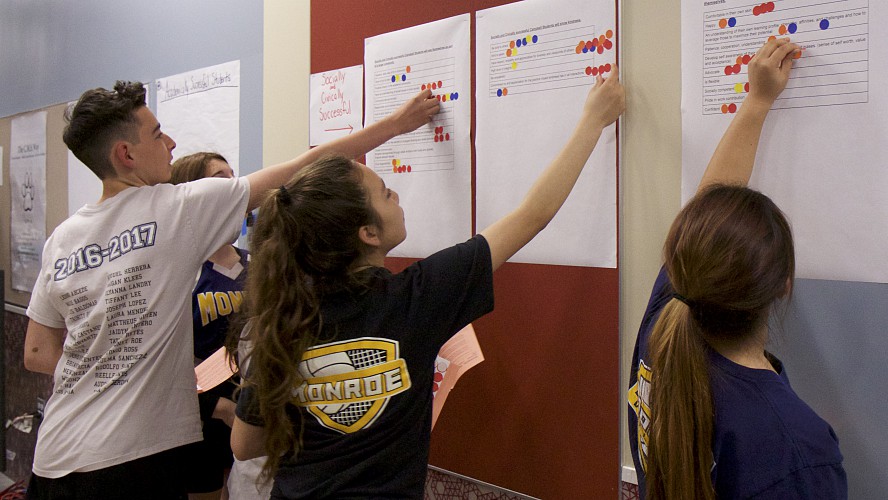 The meeting began with attendees using stickers to vote on the Guiding Principals the Transformation Team will consider as it develops recommendations for the Governing Board. Then, participants and facilitators separated into affinity groups—parents with other parents, students with students, and so on—so they could discuss hopes, concerns and ideas for the new school. They consolidated their input and reported it back to the whole group. Their responses are posted on the District's Transformation web page in the March 23 meeting notes.
In April, the Transformation Team will review the responses and identify common themes to address in recommendations it sends to the Board in June.